"A spine-chilling read!"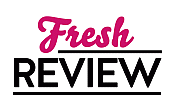 Reviewed by Patti Loveday
Posted April 4, 2018

Peter Swanson is known for creating complex thrillers that grab your attention with all the twists and turns. ALL THE BEAUTIFUL LIES is an incredible read with characters that border on psychopathic which helps in providing unexpected twists.
This fast-paced book is the perfect binge read with captivating scenes and bone-chilling suspense. Page after page, you are drawn into a world unlike any other. A world where trust is unheard of and danger lurks around the corner. Where mysteries go unsolved, unanswered. ALL THE BEAUTIFUL LIES is sure to give you goosebumps and chills down your spine.
The characters are psychotic and unpredictable making for uncontrollable drama. They are well planned out with creative and detailed backstories making them well-developed. The more you read of this fascinating thriller the more secrets are revealed about the past. Some of the secrets should remain in the past or in the grave!
I must admit that I love a good thriller and this one does not disappoint! I could not turn the pages fast enough and read this book in one sitting. I had to know why! The ending was a real shocker for me. I did not see it coming and was really caught off guard. The plot is full of twisty turns and surprises that will knock your breath away!
Swanson has written a remarkable read with an ending that is unexpected and surprising. A story that demonstrates his ability to write heart pounding suspense and an ending that can keep up with the pace he sets throughout the story. ALL THE BEAUTIFUL LIES is an outstanding read that is sure to keep you up at night. You might be safer with the lights on!
SUMMARY
From the acclaimed author of Her Every Fear and The Kind Worth Killing comes a diabolically clever tale of obsession, revenge, and cold-blooded murder—a sly and brilliant guessing game of a novel in the vein of Ruth Ware, Paula Hawkins, and Patricia Highsmith.
Harry Ackerson has always considered his stepmother Alice to be sexy and beautiful, in an "otherworldly" way. She has always been kind and attentive, if a little aloof in the last few years.
Days before his college graduation, Alice calls with shocking news. His father is dead and the police think it's suicide. Devastated, Harry returns to his father's home in Maine. There, he and Alice will help each other pick up of the pieces of their lives and uncover what happened to his father.
Shortly after he arrives, Harry meets a mysterious young woman named Grace McGowan. Though she claims to be new to the area, Harry begins to suspect that Grace may not be a complete stranger to his family. But she isn't the only attractive woman taking an interest in Harry. The sensual Alice is also growing closer, coming on to him in an enticing, clearly sexual way.
Mesmerized by these two women, Harry finds himself falling deeper under their spell. Yet the closer he gets to them, the more isolated he feels, disoriented by a growing fear that both women are hiding dangerous—even deadly—secrets . . . and that neither one is telling the truth.
---
What do you think about this review?
Comments
No comments posted.

Registered users may leave comments.
Log in or register now!