"Banished twice, this is his last chance to Love Again!"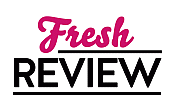 Reviewed by Joanne Bozik
Posted March 26, 2018

Lucas Dempsey was banished from England soil four years ago for killing Lord Banbury. Lucas never wanted to come back to his home country knowing that all accusing eyes would be on him, but his brother inherits the Viscount title and pleads for his return. Sadly, his father exiled him to America and Lucas never has gotten over the deep hurt, and it has left him never to put trust in anyone.
If the ton is intent on judging him, he's more then willing to provide many different things they can sneer upon. Not only for the death of Lord Banbury, but he is also known for ruining respectable young ladies especially a lady like Miss Helena Ecclestone, who appears to see through his facade. She has no qualms in speaking her mind and is determined to save him despite his protests to be saved. Lady Helena never fails him, nor backs down to the fear that men are looking to murder him. Lucas tries very hard to put his trust in anyone, but as time passes, he finds himself falling deeply for Lady Helena and putting even his life in her hands.
Sadly, even though he and Lady Helena fall deeply in love, Lucas feels he must once again leave the shores of England and leave all that he loves behind. But is Lucas really guilty of this murder? Do they find out he was not? Well, for you to know the answer, you must read this great book! I read about three books a week, and I flew through TO SAVE A SINNER. I loved it so much that I have now ordered more of the author's books!
I enjoyed Lucas and Helena's very steamy story with wonderful characters, a bit of mystery, gaining trust once more in one's life, and I could not put this books down, for I couldn't wait to find out if Lucas would stay with Helena the love of his life. I look forward to reading many more of Adele Clee's reads! Many more indeed!
SUMMARY
He expected to be the topic of scandalous gossip.
Banished to Boston for causing the death of Lord Banbury, Lucas Dempsey vowed never to set foot on English soil again. But when his brother inherits the viscountcy and pleads for his return, the opportunity to show his contempt and loathing for the Society who turned its back on him proves to be far too enticing to resist.

He did not expect an intriguing lady to barge into his home desperate to save his wicked soul.
When the dishonourable Lucas Dempsey steps into the ballroom after a four-year absence, Helena Ecclestone is quick to label the gentleman a murderous rogue. That is until she stumbles upon a secret conversation and feels a moral obligation to see justice done. But while the ladies swoon over his handsome countenance, Helena is determined to look beyond such superficial features, intrigued to discover the true character of the gentleman he hides beneath his arrogant façade.
---
What do you think about this review?
Comments
No comments posted.

Registered users may leave comments.
Log in or register now!