"An old-fashioned fairy tale with a lot of sexy times"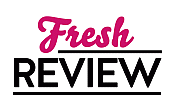 Reviewed by Monique Daoust
Posted March 18, 2018

Jay Rose has worked at Osbourne Corporation for two years, and from the first time he saw her, Jordan Chen knew she was the girl for him. Jay is the CEO's administrative assistant, she knows everything that goes on in the company, or so she thought. Jay and Jordan became fast friends, aided in this by Jordan's position in security and IT, they became more, then Jordan must do everything to keep the woman he CLAIMED.
The dynamic duo known as Alexa Riley sure knows how to keep a reader on her toes! CLAIMED has characters who don't quite behave as expected; and a rare occurrence in romance novels: characters who actually accomplish work-related tasks during business hours! Which might not have been such a great idea, as it leads to quite a bit of trouble for our couple. Alexa Riley's are most often novellas, which I feel is ideal for this type of story. I felt CLAIMED might have worked better had it been somewhat shorter in length. The intrigue part, while interesting, dragged a little bit, and I thought the epilogue was too long. In fact, the second half could have been condensed. Jordan and Jay's descriptions are rather vague; on one hand, I shouldn't complain as we are not treated to extensive details regarding their physical attributes, however I was never quite sure how Asian Jordan was, if I may say. It's not relevant to the story line, there are obviously no clichés, but the (splendid!) cover had me scratching my head a bit. I know a book should not be judged by its cover, but the male cover model looks quite Caucasian to me - unless my eyeglasses need changing.
I really loved Jordan's father, and their relationship was endearing. I also enjoyed the presence of Jay's sister Summer, she was actually the character that made the strongest impression on me because she grew quite a bit during the story. The romance was typical of Alexa Riley: quick to ignite, but Jay and Jordan had been really good friends, and it was only a matter of getting things started romantically. As usual, the tone is very young. The romance feels both traditional as well as bordering on erotic romance. The characters are cute and strangely relatable, but CLAIMED has smarmy villains that further contribute to the old-fashioned feeling of this sexy fairy tale.
Learn more about Claimed
SUMMARY
From New York Times bestselling author Alexa Riley, a friends-to-lovers romance that will bring you the happily-ever-after you've been waiting for
Jordan Chen is the man behind the screen. As part of the elite security team for Osbourne Corporation, he has an iron grip on protection, all without having to make close connections with people. Until he meets the beautiful Jay, and suddenly his quiet life doesn't seem so perfect anymore. He needs more. He needs her.
A workaholic to her core, Jay Rose doesn't have a lot of men in her life. Smiling in the face of her enemies gets her the results she wants at work, but doesn't exactly project a warm, welcoming vibe. So she's surprised when the enigmatic security expert strikes up a friendship with her—surprised but flattered, and maybe a little bit turned on.
A company as powerful as Osbourne Corporation has powerful enemies, and when Jay becomes a target, Jordan realizes there's nothing he won't do to bring her home safe.
This book is approximately 95,000 words
One-click with confidence. This title is part of the Carina Press Romance Promise: all the romance you're looking for with an HEA/HFN. It's a promise!
---
What do you think about this review?
Comments
1 comment posted.
Re: An old-fashioned fairy tale with a lot of sexy times

Wow, an Asian male/Caucasian female romance! Wish I had
known about it earlier, and yes the model looks Caucasian to
me as well
(Svetlana Libenson 1:41pm March 19, 2018)
Registered users may leave comments.
Log in or register now!