"Not all family members offer a healthy relationship."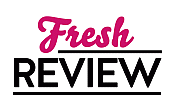 Reviewed by Lynn Cunningham
Posted March 18, 2018

Irini Harringford was given away by her parents when she was just three years old. She never understood why she was given away while her older sister remained with their parents. Since then, she has invested a lot of effort in hiding from her sister, Elle. It's not that she doesn't care about her sister, but there is something not quite right with her, and Irini just feels better when Elle is not around her.
Irini has found her niche in life with a handsome new man in her bed as well as a rather satisfying career. It only takes a middle of the night phone call to change everything and throw Irini's nicely balanced life into chaos. Elle has found her again and is on the phone telling Irini that their mother has died and Irini needs to come home for the funeral. This is somewhat of a bomb that has been dropped on her and she feels a familiar dread creeping in.
Her misgivings are not totally unfounded, as she discovers when she agrees to go back to the home that she has not seen in years. Is she strong enough to deal with Elle's antics? It might be worth all of the discomfort she must endure if she can get some answers to long held mysteries, such as why she was the one given away and Elle was kept.
IF YOU KNEW MY SISTER is a book filled with twists and turns that will keep you up at night until you have finished reading that final page. You will have the answers to all of the mysteries as you travel along with Irini. Even though nothing is really as it seems, Irini keeps digging into her past, which is written in such a skillful manner that you cannot help but be carried along with her.
Reading IF YOU KNEW MY SISTER was a lot like going on a very strange roller coaster ride. I really loved it because there is no clear path to reach the rather remarkable conclusion. It is not exactly a happy book. Instead, it is rather dark and mysterious, which is more realistic because no one ever has a perfect life. IF YOU KNEW MY SISTER is a book to be savored. There are so many things going on at once that are important and should not be missed, even though there are not a lot of clues for you to unravel the plot's ending until you have read that last page.
The ending is quite satisfying in that readers will understand everything eventually. Michelle Adams writes in such a brilliantly descriptive way that perfectly details not only the events of the plot, but also the areas where things unfurl. She takes her readers on a journey that allows them to become a part of the story.
In the end, I can only say that IF YOU KNEW MY SISTER is a book that you should not deny yourself. It is a must read for everyone who loves a great mystery that weaves past and present in the most remarkable way.
SUMMARY
In the vein of Ruth Ware's In a Dark, Dark Wood comes a novel of psychological suspense form debut author Michelle Adams, where a woman returns to her family's home to learn the truth and escape her sister's influence
If you knew my sister, you'd run too…
First there was the Robert Kneel incident.
Then what happened to Margot Wolfe.
And now she's found me again.
Dr. Irini Harringford was given away by her parents just before her fourth birthday. Although she has spent her whole life trying to convince herself she doesn't need them, deep down Irini longs to understand why she was abandoned, while her parents kept her older sister, Elle.
So when Elle gets in touch with news that their mother has died, Irini reluctantly agrees to return to the family home. But she is ill at ease. She and Elle are not close. Irini knows only too well what Elle is capable of. Inexplicably drawn to her enigmatic sister, yet terrified of the sway she holds, Irini tries to protect herself even as she is sucked back into her family's toxic web of secrets...and soon realizes that the past is more complicated than she imagined, and that her very future rests upon discovering the truth about why she was really given away.
---
What do you think about this review?
Comments
No comments posted.

Registered users may leave comments.
Log in or register now!