"Margaret is no Dr. Dolittle but pretty close."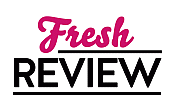 Reviewed by Sandra Wurman
Posted March 13, 2018

Iris Johansen has created some truly awesome and memorable characters and she very skillfully integrates some of them, her favorites perhaps in many books. Eve Duncan, forensic sculptor, is one of my favorites Iris Johansen characters and I proudly admit to not missing any of her stories.
At first, I must confess, being a bit puzzled about just where Iris Johansen is heading in NO EASY TARGET but I know better than to jump to any conclusion until she has put all the necessary facts together for us. And voila moment arrives when there is clarity.
Margaret Douglas has the ability to listen to animals. She connects to them which has made her an invaluable asset in the many jobs she has held. An unfortunate side effect is at times making those around her feel rather uneasy, gross understatement actually. People don't handle things they can't understand by usual means, doesn't fit their sense of logic and rationality I suppose. And Margaret is really good at making people scratch their heads.
But there is no denying Margaret mentally connects with animals and can figure out the source of pain, etc. Bottom line, Margaret has the gift of empathy, on a level most just don't understand or acknowledge, or as in the case of her father, punish.
John Lassiter needs her help. Margaret is a sort of ransom for what he needs and is willing, at first, to do anything with no regard for the cost to anyone else. Margaret has already had an encounter with the madman Nico who is pulling Lassiter's strings. Nico is evil incarnate and the last person Margaret ever wants to see again. She is still haunted by nightmares from their previous encounter.
But Lassiter has touched a part of Margaret that makes it almost impossible to turn her back and walk away from his plan. A plan that has possible repercussions for them all.
There are times when Margaret is fine, accepting, of her gift and uses it wisely. Then there are times when it is a burden. She is not sure which is the case in dealing with Lassiter. Doesn't really matter. Margaret's gift won't allow her to turn her back on helping an animal in pain. Any animal.
When I originally downloaded the reviewer copy of NO EASY TARGET Iris Johansen had titled it No Easy Prey. By the middle of the first chapter I got that title. Then by the end of NO EASY TARGET I got why Iris Johansen decided to change the name of this story. She had stepped up the strength of the characters starring in this epic thriller. Mystery should be Iris Johansen's middle name. Like the talented sleuths she writes about Iris Johansen follows each trail to the end, circumvents all roadblocks, and makes sure to dot all her I's and cross all her T's. And her lucky fans and loyal readers love to join her on these journeys. NO EASY TARGET is absolutely a stand-alone novel that is not to be missed. The plot is huge and somewhat convoluted intentionally. NO EASY TARGET by Iris Johansen is entertainment at its best. Don't take my word for it, find out for yourself.
SUMMARY
New York Times bestselling author Iris Johansen returns with another thriller, No Easy Target
Margaret Douglas has worked hard to put her painful past behind her. Raised off the grid in an abusive home, her only escape was the nearby forest where she sought refuge whenever she could. There, in the peaceful woods, she discovered a strange gift: the ability to understand animals and to communicate with them. And so those creatures became her only friends, her only joy during a desolate childhood. Now Margaret wants nothing more than to live a quiet life, close to the animals and under the radar. But her abilities have not gone unnoticed and there are those who would use them for their own purposes. Determined not to be a pawn in anyone's game, every time someone gets too close, Margaret uproots her life and outruns them.
When John Lassiter breaks into Margaret's apartment, she vanishes again, but Lassiter has good reason to be persistent. As a CIA operative, he owes his life to his men , one of whom is being held captive by an unrelenting enemy―an enemy who has set his sights on Margaret. Which means that Lassiter must control her to use her as bait.
With danger in hot pursuit, Margaret finds herself matching wits with a man who refuses to stop or be stopped. Turning from the hunted to the hunter, Margaret must use everything she has ever learned to not only survive, but to defeat a great evil. And to prove once and for all that she's no easy target.
---
What do you think about this review?
Comments
No comments posted.

Registered users may leave comments.
Log in or register now!