"If you missed this series, now's your chance!"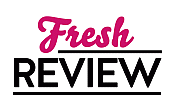 Reviewed by Sandra Wurman
Posted March 13, 2018

Romance Historical | Romance Western
If ever there was a stubborn character, Glory Ann Day would have to be the most perfect example. She is in parts cantankerous and other parts loving, especially to her family. Glory is, in short, a very hard working young woman with the weight of the world on her shoulders and little time to mind her words.
Which is definitely the case in all her interactions with Luke McClain, a stranger in town who seems determined to interfere, (Glory's words not mine) in the Day family's life.
The Day family has fallen on hard times made all the worse by the jailing of their father. Mother Day has fallen into some mental abyss with lucid moments a rarity. The three sisters Glory, Hope, and Patience are just about managing although it seems in and of itself a sort of miracle.
Luke is just what this family truly needs, but Glory worries about the cost. Clearly, Luke is carrying around guilt and worry of his own. Glory is concerned that he might be involved in some of the problems occurring in her small town. Robberies and hangings seem to have heightened since Luke arrived. Yet, all that seems contrary to the man.
The Day family faces each new dilemma with love and strength and hope. THE COWBOY WHO CAME CALLING is a story that delves deeply into the value of those virtues. Glory needs to learn some of these lessons and, perhaps, Luke is just the guy to teach her. At the same time, life could take a decidedly better turn for both Glory and Luke. Dare we dream.
THE COWBOY WHO CAME CALLING is the second book in the Texas Heroes series written by Linda Broday. Texas Heroes is a trilogy of books that are being reissued. Linda Broday has quickly become one of my favorite authors in this genre. Her books resonate with honesty and love. I haven't met a Linda Broday book yet that I just didn't love from the first page to the last. So, if you missed this series the first time around, this is your chance to read some of Linda Broday's best.
SUMMARY
A Former Texas Ranger on a mission
A determined woman slowly losing her sight
A love neither could have predicted
...and a danger that may steal their happy ending before it can even begin.
Glory Day may be losing her vision, but that doesn't mean she'll ever stop fighting. Determined to provide for her struggling family, she confronts an outlaw with a price on his head. But when a mysterious cowboy gets between her and her target, Glory accidentally shoots him instead. Flustered, she has no option but to take the handsome stranger home to treat his wounds.
Former Texas Ranger Luke McClain didn't plan to fall in love, but there's no denying the strength of Glory's will or the sweetness of her heart. But Glory's been burned before, and Luke will have to reach into the depths of his own battered soul to convince her to take a chance...
And trust that love is worth fighting for.
---
What do you think about this review?
Comments
2 comments posted.
Re: If you missed this series, now's your chance!

Oh Wow! Thanks for such a great review, Sandra. I'm
thrilled that you liked Luke and Glory. The story was
deeply personal to me and I wrote it during a scary time
in my life when I lost my vision for a while. Thankfully,
doctors were able to restore mine. Maybe they could've
Glory's too if doctors were as advanced as we have. But I
was able to transfer all my fears and insecurities to
Glory.

Only these first two of the series are reissues. Book #3 -
To Catch a Texas Star - is the story I always wanted to
write but didn't get a chance until Sourcebooks made me a
deal. I'm so happy to have it out. It features Marley Rose
(the baby in Knight on the Texas Plains) as a young woman
and she learns the secret her father has kept all these
years. I think it's a very powerful story.

Thanks again for the touching review.
(Linda Broday 5:06pm March 13)
If you missed any of Linda Broday's books, you are really not reading the best historical books written. Linda has a way of getting all her heroes to step into your heart. This review of The Cowboy Who Came Calling, shows you the awesome writer she is. You must add it to your TBR list.
(Lois Imel 10:04pm March 13)
Registered users may leave comments.
Log in or register now!