"Fabulous addition to the wondrous Mystic Creek series."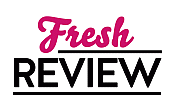 Reviewed by Sandra Wurman
Posted March 11, 2018

You know there are times when you don't know whether to laugh or cry. Well be prepared to do both reading SPRING FORWARD -- the latest -- number four in the Mystic Creek series by Catherine Anderson. Catherine Anderson has a long stream of successful novels to her name. I've already had the pleasure of reading and reviewing the first three of the Mystic Creek novels. There does appear to be a central theme in this series about women and children who find themselves in extraordinarily vulnerable positions.
SPRING FORWARD begins with providing small glimpses into the mind and heart of a young woman who now as an adult is still living with a dark cloud over her head. This is why she can't move toward a personally satisfying future.
SPRING FORWARD captures the moments when the characters have time to look beyond their past and hope for a happy, secure future.
Neither Tanner Richards nor Crystal Malloy has much time to look for that future. They are both consumed with getting through each day. Tanner's work as a delivery man provides him with a working wage -- enough to raise his two children. It also allows him some freedom to spend time with them -- a very important aspect of this single dad's life. Crystal's schedule at her popular salon barely leaves time for essentials. And now Crystal has to face some new responsibilities that revolve around her grandfather Tuck. Neither really had their eyes or hearts set on anything remotely resembling a relationship or even dating for that matter. But Crystal and Tanner have something they share -- a love and respect for Tuck. And they are both facing escalating concerns regarding Tuck's dog Rip. To say that Rip is a handful is a gross understatement but you could accurately say that Rip is undoubtedly one of the stars of SPRING FORWARD. Catherine Anderson's portrayal of a miscreant beer drinking dog is at time hilarious and at others troubling.
SPRING FORWARD is quite a story. Catherine Anderson once again proves her prowess as a master storyteller. Between Tuck and his shenanigans and Rip with his, Crystal and Tanner have their hands full. But SPRING FORWARD is a love story and so hold onto your hats while Catherine Anderson wields her mighty pen to make that happen. Do you believe in miracles? This amazing author actually proves that she does -- and she fully believes in the power of love. Each installment in the Mystic Creek series is independently fabulous. But if you have the chance definitely put the first three on your must-read list. Enjoy.
SUMMARY
The New York Times bestselling author returns to Mystic Creek, Oregon, with a story about finding an unforgettable love just around the corner. . . .
When a favorite customer on his delivery route needs a favor, Tanner Richards agrees to help without a second thought. The last thing he expects is to face off against the man's spitfire granddaughter.
Crystal Malloy is near her breaking point. Her beloved grandfather constantly skirts the rules at the retirement center where he's recovering from surgery. She's caring for his escape artist dog, even if it means abandoning her salon customers, and she has no time for a romantic attraction to the handsome new stranger.
After Tanner's reassigned to Mystic Creek, Crystal can no longer ignore how much she misjudged the man's good intentions. She has known too much sorrow to easily open her heart, but she can't deny that Tanner and his children could gift her with a happiness beyond compare—if only she can forgive herself for the past and accept that she's deserving of such a love.
---
What do you think about this review?
Comments
No comments posted.

Registered users may leave comments.
Log in or register now!