"Love in a peach orchard is not as simple as you'd imagine"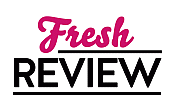 Reviewed by Clare O'Beara
Posted March 9, 2018

Romance | Inspirational Romance
This tale of returning to a peach orchard shows that envy and anger can follow anyone anywhere. Zoe Collins left quiet Copper Creek for a career as a vocalist with an up and coming band. A few years later, with a daughter in tow and a possessive boyfriend, she's come home for her grandmother's funeral. BLUE RIDGE SUNRISE describes the changes in her life and the choices now facing our heroine.
Inheriting the orchard just as she might be about to make the big time stirs up all kinds of emotions. In particular, Zoe has to get along with her first crush, Cruz Huntley, still making a good life for himself in the rural setting. Returning to the Blue Ridge Mountain town might feel like a failure, so she hesitates. But Kyle -- I dislike that we're a few chapters in before someone says his surname, which is Jimmerson -- believes that he and Zoe and little Gracie belong back in Nashville, just as soon as possible. If Zoe plucks up the courage to leave Kyle, that doesn't mean he'll accept letting his meal ticket go.
A section of backstory which shows us the early relationships -- Zoe has a religious family who are disappointed by her actions -- does explain a lot of the later tensions, but feels quite slow to read. Still, that is probably true of rural life for most youngsters who can't wait to find their path in the world. I'm concerned for the well-adjusted Gracie, as she can't pronounce R yet at nearly five. If a child can't say R by that time, it's likely they never will be able to say it. I think this is just a device used by the author to show that the speaker is a small child, but it looks bad.
I enjoyed Zoe's endeavors and determination. At various points in our lives, we decide to make a turn, take an opportunity, do what is best for someone else. We can always keep changing and that is the core of this gently inspirational tale. Zoe finds that she is stronger for being with family, even if not all the family welcome her. She gains character from picking the peach harvest and caring for the orchard, so later she can draw on the strength to be her own woman. I would have liked some more information about this work: are pesticides used, do migrant pickers get fair pay, how exactly did the colder weather affect the crop, and are there beehives to pollinate the flowers? Denise Hunter has several popular novels to her credit and BLUE RIDGE SUNRISE is to be first in a series called Blue Ridge Romance. This second-chance romance may be a little predictable, but is suitable for romance lovers from mature teens to adults, and doesn't hesitate to show the value of community.
SUMMARY
Former free spirit Zoe Collins swore she'd never again set foot in Copper Creek or speak to the man who broke her heart. But return she must when her beloved Granny dies, leaving the family legacy to Zoe—a peach orchard nestled at the base of the Blue Ridge Mountains.
When Zoe returns home with her daughter and boyfriend Kyle, she finds that she's the only person in town who doesn't expect her to give up the life she's established far away from Copper Creek. Everyone believes she was born to run the orchard, but how can she make it her home after so many years?
Cruz Huntley never quite got over his first love, Zoe Collins, the little sister of his best friend Brady. Not when she cheated on him during their "break," not when she took off to parts unknown with good-for-nothing Kyle Jenkins, and not even now—five years later.
As life-changing decisions and a history with Cruz hang over Zoe's head, tensions rise between her and Kyle. Even as she comes to terms with the shifting relationships in her life, Zoe still isn't sure if she can remain in Copper Creek with her new responsibilities . . . and her first love.
---
What do you think about this review?
Comments
No comments posted.

Registered users may leave comments.
Log in or register now!