"Is it safe to answer the door in the middle of the night?"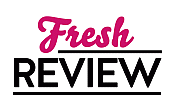 Reviewed by Patti Loveday
Posted March 9, 2018

DARK DAWN OVER STEEP HOUSE is the fifth book in The Gower Street Detective series by M.R.C. Kasasian and it is a historical mystery fiction novel. While this book is part of a series, it can easily be read as a standalone novel. However, after reading you will want to go back and read the previous novels. DARK DAWN OVER STEEP HOUSE is very delightful read, once you start reading you will not want to put it down until the end. I stayed up all night reading because I just had to know how it would end.
This story has everything you would want in a mystery novel. You get lots of history with it being set in London, 1884. There is also dark humor, mystery, loads of suspense, action, and drama. You never know what the next page holds until you are gripping the pages while you read the next page. The characters are terrific and truly intriguing. They are well developed and mesh perfectly with the plot. Some characters you will remember while others simply blend into the background.
The plot for DARK DAWN OVER STEEP HOUSE is one that will have you second guessing yourself and wondering why! The suspenseful and mysterious tone of this novel will keep you up at night and keeping the lights on so you can make sure no one else is there. A true on the edge of your seat read that does not disappoint. The perfect read for a cold night that is sure to bring out the unknowns. Remember you never know who is on the other side of the door knocking late at night. Can you trust you are safe or trust your gut instinct that says do not open the door?
SUMMARY
The latest mystery in the popular Victorian crime series featuring the ever-curmudgeonly private detective, Sidney Grice, and the charming March Middleton.
London, 1884.
125 Gower Street, the residence of Sidney Grice, London's foremost personal detective, and his ward March Middleton, is at peace.
Midnight discussions between the great man and his charge have led to a harmony unseen in these hallowed halls since the great frog disaster of 1878.
But harmony cannot last for long. A knock on the door brings mystery and murder once more to their home. A mystery that involves a Prussian Count, two damsels in distress, a Chinaman from Wales, a gangster looking for love, and the shadowy ruin of a once-loved family home, Steep House . . .
---
What do you think about this review?
Comments
No comments posted.

Registered users may leave comments.
Log in or register now!