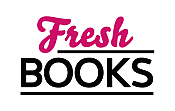 Finish off the year with great December reads
"A French culinary mystery stirs the pot"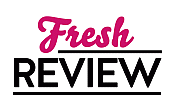 Reviewed by Clare O'Beara
Posted March 7, 2018

Noël Balen, who co-writes the Wine Maker Detectives books, has teamed up with Vanessa Barrot to indulge our taste for French cooking. This is the first in a series about a cookery journalist is called MINCED, MARINATED AND MURDERED. This amiable travel guide to the city of Lyon delves into the understory of French cooking, the recipes made with food easily found by ordinary people. So while we're learning about a series of bizarre deaths in family owned restaurants, we're also chuckling at the thought of eating tripe, calf's muzzle, or chicken stewed inside a pig's bladder. Every part of the animal had to get used.
I found the story of the bouchons interesting -- they were started by women who used to be cook-housekeepers, out of work as the wealthy did less entertaining; and serving free meals to soldiers during the two world wars. The bouchon or small basic restaurant of Lyon prospered and became a desirable business with the growth of tourism, and this has potentially led to a motive to kill the owners.
Sadly we don't see much of the victims, so it's hard to feel that much sympathy, but we do learn enough to furnish a plethora of possible villains. Laure Grenadier and her photographer Paco Alvarez trot briskly from one location to the next as they work up an article. As Paco is Spanish he gives Laure a reason to explain the customs and recipes to the reader. More detailed crime solving would require a longer book or else less time discussing the tourist sights. The light mystery MINCED, MARINATED AND MURDERED was written in French and translated by Anne Trager for her firm Le French Book which aims to bring enjoyable modern French writing to English-speaking readers. Bon chance!
SUMMARY
Revelations in a city where food is so much more than a meal in a deliciously authentic culinary mystery novel set in France.
A routine assignment in Lyon, France's traditional capital of gourmet food, turns bitter for food writer Laure Grenadier when a beloved chef is found murdered. A wave of panic follows with a second death, and Laure sets out to find the truth. As she reviews the city's traditional bistros, interviews the town's best chefs and local food producers, and shares stories and culinary lore with her photographer Paco Alvarez, she uncovers secrets and rivalries. But will she find the murderer before the city loses more of its master chefs?
Laure's passion for food and deep knowledge of culinary history combine with a reporter's natural curiosity and a particular Parisian chic, turning her into a natural sleuth in a city where food is so much more than a meal. Paco's photographer's eye brings the details to life, while murder and mayhem spice up the mix.
In this fun, satisfying, mouth-watering French mystery novel, authors Noël Balen and Vanessa Barrot whisk readers to France for a troubling mystery, local culinary anecdotes, recipes, home-grown products, and very human feelings.
"When you feel as much hunger as grief, then you know you're still alive."
---
What do you think about this review?
Comments
No comments posted.

Registered users may leave comments.
Log in or register now!