"Laura Childs has definitely made her mark as one of the best authors of cozy mysteries."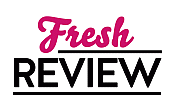 Reviewed by Annie Tegelan
Posted March 7, 2018

Mystery Woman Sleuth | Mystery Cozy
The death of a banker brings Theodosia back into amateur sleuthing and in book nineteenth of the Tea Shop Mysteries, Laura Childs has definitely made her mark as one of the best authors of cozy mysteries.
Theodosia is one of those heroines that I simply adore. Curious but never foolish, she is a woman with a good sense of logic and skill, so it's really no wonder why she is asked to investigate Carson Lanier's death when he is found spiked through a fence after having fallen off a railing. Theodosia is quick to discover that his cause of death was something else. He was shot with a crossbow before he fell, meaning that someone has a motive against him. It's now up to Theodosia to find out who is behind it.
Needless to say, I really enjoyed PLUM TEA CRAZY. Childs is one of my favorite authors when it comes to mysteries and I thought she did a fabulous job of setting up the story for this one. Engaging and mysterious, the story moves at a fast pace, making it easy for me to devour this book in a single setting.
All the cultural references were a nice touch, adding to the overall feel of the novel. I think if you're a newbie to the genre, this series would still be easy to follow. And therefore, I would highly recommend this author and series to anyone who is looking for an upbeat and thrilling read.
SUMMARY
While viewing the harbor's Gaslights and Galleons Parade from the widow's walk of Timothy Neville's Charleston mansion, local banker Carson Lanier seemingly tumbles over a narrow railing, then plunges three stories to his death. But a tragic accident becomes something much more sinister when it's discovered that the victim was first shot with a bolt from a crossbow.
At the request of the mansion owner, Theodosia investigates the tragedy and is soon neck deep in suspects. An almost ex-wife, a coworker, a real estate partner--all had motives for killing the luckless banker, but one resorted to murder to settle accounts.
---
What do you think about this review?
Comments
No comments posted.

Registered users may leave comments.
Log in or register now!