"The Reaper series continues with this amazing read"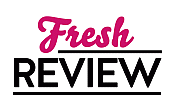 Reviewed by Annetta Sweetko
Posted March 5, 2018

In DARK ALPHA'S NIGHT, the war continues as the Reapers try to save Death (Erith) and the world from Bran's vengeance. The men (and now women) who do deaths bidding must find a way to defeat this seemingly unkillable foe. They search for halflings (half Fae and half humans) who might be just the weapons they need. They have no way of knowing that another of their members would find his heart stolen without much of a fight.
Ettie and her sisters Carrie and Jamie have always been told to "be ready" but not really what they were to be ready for. They trained but didn't really believe there was such a thing as Fae until a stranger shows interest in Ettie and things go really crazy from there. Not that Ettie is not a beauty but there is something about the guy that bothers the sisters. To protect the girls and get them to help in the war, Daire goes to the sisters, tells them some truths about the world they know little about and makes them believe that the first man is real trouble. Before he knows it his very heart is involved and he fears that he won't be able to protect her.
DARK ALPHA'S NIGHT is another winner! The storyline follows author Donna Grant's Reaper series of Death vs. Bran vs. Reapers but in this one there is an even bigger magical vibe that had me reading it in one sitting. I had wondered who Daire would be matched with and I enjoyed getting to know Ettie and her sisters a little before they met. I was also thrilled that though the other sisters were considered "beautiful" Daire saw Ettie and was a goner. I enjoyed the gentleness and patience that he showed her while she worked it out that there really are Fae and they can be trouble depending on whether they are Light or Dark. Then she was ready to face down Bran. I was a little saddened by Erith's decision to go into hiding, though you will have to read the book to find out why, because I thought of her as a fighter. I guess Ms. Grant knows what she is doing with this fantastic series.
If you are looking for a really good romance, with a lot sweet and steamy love happening, fighting that includes good vs. evil, and a series that will hold your interest so well that you won't want to read "the end" then DARK ALPHA'S NIGHT is just what you want!
SUMMARY
Dark Alpha's Night is a brand new paranormal romance in the Reapers series featuring a brotherhood of elite assassins from New York Times bestselling author Donna Grant.
There is no escaping a Reaper. I am an elite assassin, part of a brotherhood that only answers to Death. And when Death says your time is up, I'm coming for you...
To some Fae, I am their worst nightmare. For I do Death's bidding. But for all our strength and skill, a powerful enemy has risen up. Finding Ettie could change everything. The Half-Fae is our one chance. She's sharp and strong and fierce. She steals my breath every time I'm near her. And looking into her eyes is like a bolt of lightning right through me. She's what I've been waiting for my long, dark existence. But for us to be together, we must first stay alive…
---
What do you think about this review?
Comments
No comments posted.

Registered users may leave comments.
Log in or register now!