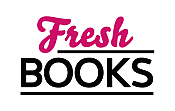 Yule Tidings -- Great Reads for December!
"Anna and Charles work to find a traitor in the pack."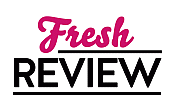 Reviewed by Annetta Sweetko
Posted March 5, 2018

The Marrok is out of town, and that leaves his son Charles Cornick and his mate Anna as the leaders until his return. A danger close by sends them to the outskirts of their home to check on the "wildlings" broken, wild shifters who had been exiled for their own good, but yet close enough for the comfort offered by their alpha. Something is happening, a traitor among them will make the whole area BURN BRIGHT if Charles and Anna cannot stop it.
Anna as an Omega can bring peace to the werewolves who need it and Charles as his father's right hand can and will bring justice to all who deserve it. No matter what form that must take. They manage to stop an abduction of a wolf, but that is only the beginning of their strange and terrifying adventure filled with dark magic.
BURN BRIGHT is fantastic! I have loved author Patricia Briggs Alpha and Omega series from the beginning and love watching as the characters grow, evolve and come together. In this one, it was really interesting how the Marrok was missing, and it all fell to Anna and Charles. Anna has changed so much over time with the help, love, and support of Charles that it is amazing. (For those new to the series she was forced to become a werewolf and horribly abused by her former alpha in the hopes of saving his mate's sanity.) Charles too has changed, he's found a bit of a sense of humor and with the help of Anna has delved into his feelings more, though I guess you can't be expected to be an executioner and feel too deeply.
You won't be able to help yourself you will be pulled into this story with your heart touched by these broken people because everyone knows someone who just doesn't fit the mold. The intrigue is full-blown, the action high and the traitor is a really big shock! I was kind of hoping it was someone else so we can be rid of her but alas Ms. Briggs had other ideas.
BURN BRIGHT is the book you want if you are looking for intrigue, suspense, danger, love, action, werewolves, witches, and Fae. I am already looking forward to the next offering in this series!
SUMMARY
In her bestselling Alpha and Omega series, Patricia Briggs "spins tales of werewolves, coyote shifters, and magic and, my, does she do it well" (USATODAY.com). Now mated werewolves Charles Cornick and Anna Latham face a threat like no other--one that lurks too close to home...

They are the wild and the broken. The werewolves too damaged to live safely among their own kind. For their own good, they have been exiled to the outskirts of Aspen Creek, Montana. Close enough to the Marrok's pack to have its support; far enough away to not cause any harm.

With their Alpha out of the country, Charles and Anna are on call when an SOS comes in from the fae mate of one such wildling. Heading into the mountainous wilderness, they interrupt the abduction of the wolf--but can't stop blood from being shed. Now Charles and Anna must use their skills--his as enforcer, hers as peacemaker--to track down the attackers, reopening a painful chapter in the past that springs from the darkest magic of the witchborn...
---
What do you think about this review?
Comments
No comments posted.

Registered users may leave comments.
Log in or register now!