"Will Charlie get Reyes back or will she have to kill him?"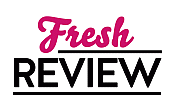 Reviewed by Shellie Surles
Posted March 3, 2018

Fantasy Urban | Romance Paranormal
Reyes went to a hell dimension to help Charlie. Problem is when he broke out he didn't come out as Reyes, but as the embodiment of the evil God he has had suppressed in him. So, Charlie is doing what she does best and fighting to save him and get him back.
You have to love Charlie, she is a hot mess with the powers of a God because well, she is a God. Reyes is as well and now that evil is out there and people are dying. Charlie must stop it because she is the only one strong enough to stop it. Yet through it all, she refuses to believe that Reyes or his evil alter ego are doing the killing and she will stop at nothing to prove it to herself and the world.
Charlie is the world's biggest smartass, how can you not love this character?! I just wish she and Reyes could get a break. Maybe enjoy the love they have for each other without them or the world falling apart, but no it's not gonna happen anytime soon as the shocking ending will show you.
Darynda Jones has a winner in Charlie, Reyes, Beep, and everyone around them. If you have never read her then I suggest you get busy! THE TROUBLE WITH TWELFTH GRAVE is, you guessed it book twelve. But no worries you have the time to get caught up on the Charley Davidson series and you will enjoy every moment of the drama because Charlie keeps you laughing.
SUMMARY
Grim Reaper Charley Davidson is back in the twelfth installment of Darynda Jones' New York Times bestselling paranormal series.
Ever since Reyes escaped from a hell dimension in which Charley accidently trapped him, the son of Satan has been brimstone-bent on destroying the world his heavenly Brother created. His volatile tendencies have put Charley in a bit of a pickle. But that's not the only briny vegetable on her plate. While trying to domesticate the feral being that used to be her husband, she also has to deal with her everyday life of annoying all manner of beings—some corporeal, some not so much—as she struggles to right the wrongs of society. Only this time she's not uncovering a murder. This time she's covering one up.
Add to that her new occupation of keeping a startup PI venture—the indomitable mystery-solving team of Amber Kowalski and Quentin Rutherford—out of trouble and dealing with the Vatican's inquiries into her beloved daughter, and Charley is on the brink of throwing in the towel and becoming a professional shopper. Or possibly a live mannequin. But when someone starts attacking humans who are sensitive to the supernatural world, Charley knows it's time to let loose her razor sharp claws. Then again, her number one suspect is the dark entity she's loved for centuries. So the question becomes, can she tame the unruly beast before it destroys everything she's worked so hard to protect?
---
What do you think about this review?
Comments
No comments posted.

Registered users may leave comments.
Log in or register now!