"Action, intrigue, and romance fill the pages."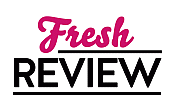 Reviewed by Annetta Sweetko
Posted March 1, 2018

Jenna Henson has always done the right thing, played it safe and followed the rules. So, how did this woman find herself so CLOSE TO THE EDGE of danger with the hottest, most irritating man in the world playing at being her bodyguard? She's in the wrong place at a very wrong time.
Agent Dare Servant is all about danger. He is most alive when on an action high until Jenna Henson falls in the middle of one of his missions. Now this member of an elite shadow op task force finds himself committed to protecting this woman. Whether either of them like it or not!
CLOSE TO THE EDGE is, as are all of author Dawn Ryder's Unbroken Hearts books, action packed, seductive, and suspenseful. Dare Servant does come off as a jerk at times, but as you read the book you get to know him better and the situations of his life that made him as he is are clearer. Jenna is smart, funny, and really gutsy. Once she accepts the danger she is in, she goes all out to stop the bad guys. Once Dare and Jenna get it into their heads to accept the fiery attraction between them, they blow up the pages.
There are a number of varied secondary plot lines to follow in this book. All of them are intriguing and heart pounding with a lot of twists and turns that lead you to wonder if the good guys have a chance at all. The team members, friends of Jenna, and other characters are perfectly fleshed out to fill the pages. There are believable and interesting situations, great conversation, camaraderie, and bad guys you really want to see get theirs.
If you want a romance of the sweet and steamy version, mystery, intrigue, and some really kicking action then get your hands on CLOSE TO THE EDGE by Dawn Ryder.
SUMMARY
HOW FAR WILL ONE MAN GO
Jenna Henson always plays it safe. Itís what has gotten her through all these years . So she never expected to end up in arm-to-arm combat with a gorgeous, muscle bound mercenary named DareÖ
Agent Dare Servant lives for the thrill of the chase, the adrenaline high. Heís fully committed to his job, fully armed, and full-on dangerous. But when innocent, irresistible Jenna Henson walks in on his latest mission, the need to keep her safe becomes all-consuming.
TO PROTECT THE WOMAN HE CANíT LIVE WITHOUT?
Jennaís captured the attention of Dareís deadliest enemies, and with a target on her back, she needs Dareís protection. But being Jennaís bodyguard might be his hardest challenge yet. How can he keep her safe when he longs to take her in his arms and never let her go?
---
What do you think about this review?
Comments
No comments posted.

Registered users may leave comments.
Log in or register now!