"A perfect conclusion to a wonderful series!"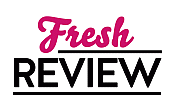 Reviewed by Helen Williams
Posted March 1, 2018

CLAIMING FELICITY is the fourth book in the Ace Security series where the three Anderson brothers learn they have a half brother. When Logan, Blake, and Nathan Anderson meet Ryder Sinclair old wounds are reopened and some blank spaces are filled. Ryder always knew about his half siblings but the three Anderson brothers had no clue about him. The Anderson triplets had a horrible life with their abusive mother but their father was a buffer for them. Ryder didn't have his father in his life but he had a wonderful mother who loved him. This is an amazing, well written series that deals with some horrible situations. As always, Susan Stoker writes a story with perfect insight into the characters.
Ryder is a former mercenary who makes the decision to leave him career in order to establish a relationship with his new family and create new roots in Castle Rock, Colorado with his brothers. The first time he lays eyes on Felicity Jones he knows he's where he wants to be. It's amazing that Ryder immediately sees the fear and need in Felicity that her friends, who have known her for five years, had no inkling about. Felicity has been hiding behind a false identity for ten years and now the threat has returned and she wants to run again because she needs to protect her friends. Ryder has no intention of letting her run away because he has met the person who he knows is meant for him. From the previous books in this series, you see the horrible things each of the women go through. Felicity has suffered alone because she couldn't risk putting her friends' lives in danger. For the first time in ten years she feels safe enough to open up and share her fears with Ryder. Ryder also finds a kindred spirit in Felicity because he shares some painful memories with her regarding his missions as a mercenary.
Ryder along with his brothers and Cole do everything they can to protect her. He even uses his resources with his Mountain Mercenaries Team (Ball, Gray, Meat, Arrow, Black, and Ro) along with their handler Rex (who has a powerful reach) when the threat becomes a reality. I am excited that Susan Stoker mentioned at the end of this novel that she will be writing a new series about the Mountain Mercenaries. These will be some very interesting characters.
SUMMARY
Falling in love could expose a woman in hiding, in the fourth Ace Security novel from New York Times bestselling author Susan Stoker.
Former mercenary Ryder Sinclair's stunning discovery that he has three half brothers in Castle Rock, Colorado, is giving them all the chance to color in the spaces of their tragic pasts. For Ryder, establishing roots is made all the more desirable by Felicity Jones. But if Ryder's instincts are correct, this breathtaking beauty is in trouble.
Castle Rock isn't Felicity's home. Like her false identity, it's just a cover. All she wants is enough cash to keep moving to another temporary hideaway—to stay on the run from a secret that's haunted her for years. As safe as Ryder's strong embrace makes her feel, she fears that falling for him, and staying in Colorado, will put everyone she's come to love in danger.
The more Ryder learns about Felicity, the more determined he is not to let her go. It's time for her to stop running—even as a relentless danger closes in, threatening their love and their lives.
---
What do you think about this review?
Comments
No comments posted.

Registered users may leave comments.
Log in or register now!