"A steamy read of forbidden romance!"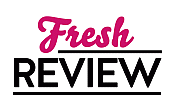 Reviewed by Patti Loveday
Posted February 27, 2018

INDECENT EXPOSURE by Tessa Bailey is the second book in The Academy series and can easily be read has a standalone novel. This series is shaping out to include great reads that are fun, engaging, and have the appropriate angst when the time calls for it. INDECENT EXPOSURE is more emotional than the first book in the series.
INDECENT EXPOSURE is a story about soulmates and personal growth. This book shows what it is like to find that one person on the whole planet that understands you more than anyone ever has. It's a powerful read that I finished in one night. I just could not let go of the story until I knew how it ended.
The journey takes the characters through many issues that are hard and uncomfortable at times but rewarding at the end. Bailey writes from the heart making this novel an emotional read that is easy to get lost in.
The story centers around Jack and Katie. Jack is the playboy extraordinaire who has a craving for alcohol and a desire to not take life seriously. All he wants is to have a good time with no strings attached. After losing a bet to his best friend, he joins the police academy. Jack was raised in a brothel and all he wants is a paycheck to help take care of his mom. When he meets a beautiful redhead with gorgeous blue eyes, he knows at once that his life will never be the same.
Katie is visiting from Ireland on the International Police Exchange Program. She is the police departments new arms instructor who is in charge of the academy trainees. She is a thrill seeker and has a list of things she wants to accomplish while she is in New York. She knows her work is cut out for her when one of the guys in her training class is the sexy guy she kissed the night before. Instant drama. The more time they spend together the harder it is to ignore the chemistry and attraction they share.
You will fall in love with this couple and their story. I recommend INDECENT EXPOSURE to anyone who loves a steamy romance with lots of drama.
SUMMARY
Is there a problem, Officer?
Jack Garrett isn't a police officer yet, but there's already an emergency. His new firearms instructor—the one who just dropped every jaw in the academy gym—is the same sexy Irish stranger Jack locked lips with last night. The Olympic gold medalist and expert markswoman is now officially off-limits, but Jack's never cared much for rules . . .
Katie McCoy's been cooped up in a shooting range for too long. A wild love affair is just what she needs to let loose, though she never imagined it would be with her smokin' hot trainee. She cannot get involved with Jack—but a quick fling? Perfect. Falling hard for a charismatic recruit with an equal amount of sex appeal and secrets? Bloody stupid.
Jack's charmed the pants off plenty of women (literally), yet few have ever looked beyond his perfect surface. Until Katie. He'll do anything to keep her in his life . . . except tell her about his past. But a tiny lie of omission never hurt anyone, right?
---
What do you think about this review?
Comments
No comments posted.

Registered users may leave comments.
Log in or register now!