"There are some questions that should just never be asked."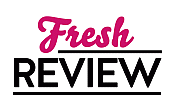 Reviewed by Lynn Cunningham
Posted February 25, 2018

Carly and Rob seem to be everything that a couple should be. They share fun times with their close friends Craig and Jenny along with their combined children. These people have been close friends for years and, on the surface, they are two very happily married couples. All of that changes one night in an instant by something so simple. Carly and Rob are on a camping trip with their children and start enjoying a bit of wine after the kids are asleep in their tent. They are a bit tipsy and laughing together over silly things.
Then Carly asks Rob a question.
She wants to know which of their female friends that Rob would like to be with if he was not with her. As it turns out, Rob's answer is a game changer for several lives. Carly is not so easy going as she thought she was when she finds out that Rob might just have a thing for Jenny, albeit innocent. From there, things just spiral out of control leading to the commission of crimes that no one could have foreseen.
OBSESSION by Amanda Robson is a jaw dropping, absorbing, terrifying book that is nearly impossible to put down for any reason once you begin reading it. Nothing is as it seems at first and, just when you think you have it figured out, there is yet another 180 degree turn that takes you to an even darker place.
Be forewarned, these characters are not nice people. Even the ones who might seem so at first. It turns out that they are simply weak willed with plenty of character flaws. When their true selves start to emerge, you really will not see it coming because the revelations are such shocking ones. Of course, that type of plot is always what makes a book so thrilling, and you will find plenty of thrills in OBSESSION.
The way that the secrets are revealed in OBSESSION will cause you to gasp and, possibly, make you go back and re-read something that you just read to be sure that you saw it the right way. Amanda Robson writes to catch you and continue to carry you along while allowing each suspenseful moment to build. It is difficult to believe that OBSESSION is her debut novel. The timing of each new event as well as the fact that each one is stronger than the last makes Ms. Robson seem like a seasoned writer who is intimately acquainted with her audience.
Do not miss one of the most exciting and thrilling books of the year!
SUMMARY
One evening, a wife asks her husband a question: who else would you go for, if you could?
It is a simple question – a little game – that will destroy her life.
Carly and Rob are a perfect couple. They share happy lives with their children and their close friends Craig and Jenny. They're lucky. But beneath the surface, no relationship is simple: can another woman's husband and another man's wife ever just be good friends?
Little by little, Carly's question sends her life spiralling out of control, as she begins to doubt everything she thought was true. Who can she trust? The man she has promised to stick by forever, or the best friend she has known for years? And is Carly being entirely honest with either of them?
Obsession is a dark, twisting thriller about how quickly our lives can fall apart when we act on our desires.
Perfect for fans of B A Paris and Paula Hawkins.
---
What do you think about this review?
Comments
No comments posted.

Registered users may leave comments.
Log in or register now!