"Can a bad boy rock star find his true love?"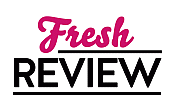 Reviewed by Patti Loveday
Posted February 20, 2018

ROCK KING is the first book in the Nothing but Trouble series written by Tara Leigh. I enjoyed reading this dramatic, emotional, romantic read that is full of epic over the top chemistry. The characters are life like and realistic with real-life problems.
Leigh has taken a story that has been done before and gives it her own twists making it a remarkable love story. When a bad boy rock star needs to go on the straight and narrow for his upcoming tour, he may get more than he bargains. Shane is a well-known super star who is duded the sexiest man alive more times than he can count. He is the lead singer of a popular rock band who is adored by millions around the world. He has a secret that no one can ever find out. In private he has a secret that haunts him with guilt and grief because of things that happen years ago. Shane is a lonely man who tries to numb the pain with a long list of women, alcohol, and drugs. All of which has never pulled him out of the nightmare that he faces every day. So, with the start of a new tour, he decides to focus on his career and stay straight. Can he reach his goals or has he set the bar too high?
Delaney has her own secret she tries to run from but the last three years have been nothing but filled with grief and guilt. When attending an unexpected party in Hollywood, she sees the last person she expects to meet. The man who has graced her walls her whole childhood. Meeting Shane was unexpected but could bring opportunities she never could imagine.
Leigh writes a strong and dramatic chemistry between Shane and Delaney that is too hot for words. Their conversations are light-hearted, and soon they realize that they share a connection no one saw coming. When Delaney is presented a contact by Shane's agent asking her to play the part of the perfect girlfriend what must she do? How difficult can it be to be his girlfriend for the remainder of the tour?
You will love this drama filled emotional read that is full of heated exchanges and heart-pounding romance. I cannot wait to read the next book in this series to see where their relationship goes!
SUMMARY
Fans of Kristen Callihan and Kylie Scott will scream for this sizzling bad boy rock star romance!
I'm not who you think I am.
Shane Hawthorne has it all. At least, that's what the headlines say about me. I have millions of fans, awards, more money - and women - than I know what to do with. But what you don't see is the wreckage I've caused. The memories and pain I can't escape, even when I pour them into music and spin them into gold.
I tried to forget. To lose myself in booze and groupies. It didn't work. It hurt me and - worse - it hurt my band. That's the last thing I want to do, so I'm cleaning up my act... starting with Delaney Fraser.
Gorgeous, smart, drama-free, and even nice - Delaney is the perfect "girlfriend." When I'm with her I don't have to pretend. It's like she sees the real me. And I can see a future with her. But that's dangerous. Because the truth is, Shane Hawthorne doesn't actually exist. He's a shield to hide who I really am. Fraud. Runaway. Addict. Murderer.
And it's impossible to love a lie, right?
Excerpt
Shane Hawthorne wanted me, Delaney Fraser, to be his girlfriend? Something told me I should make a break for it, leave now before he reduced my world to rubble. But I didn't. I stayed put, waiting for him to supply more details. Waiting for Shane to redefine my world, because as far as I knew, relationships didn't require conference rooms and contracts.

"I'm sure you've seen the gossip rags. I'm no choir boy. But I'm not looking for drama, Delaney. When I'm on the road, fans and groupies are constantly trying to sneak their way into my dressing rooms, hotel rooms, even onto the tour bus and private planes. The best way to discourage them is by having a beautiful woman by my side. I want that woman to be you."

I tilted my head to the side, something telling me I should read between the lines, but I didn't even understand where the lines were. "Me?"

A rumble erupted from deep in Shane's chest. Dear God, his laugh was even sexier than his voice. "Yes, you." He widened his thighs, pulling my chair closer and drawing my knees between his legs.

As if in slow motion, I watched his hand coming toward me, a shiver of pleasure rolling down my spine as it curved around the back of my neck, his fingers blazing a path into my hair as he leaned forward. Then all I felt was Shane's full lips descending on my own, his mouth brushing against mine in a whisper-soft caress. But he pulled back too quickly, leaving me wanting more. My eyes fluttered open, absorbing the impact of his provocative grin like a kick to the solar plexus.

This wasn't happening. This couldn't be happening.

And then it happened again. Shane pressed harder this time, swallowing my breath as his tongue pushed into my mouth.

Shane Hawthorne tasted like spearmint and something headier, muskier…liquid testosterone maybe.

When he broke away, he took my soft groan of protest with him. One taste of heaven wasn't nearly enough. "So, what do you think, Delaney—will you be my girlfriend?" Shane looked at me as if asking me to share his life was the most natural thing in the world.

Swallowing the want surging up my chest, filling my lungs, clawing at my throat, I managed a quiet whisper. "I think it's a bad idea."

Shane hooked a thumb beneath my chin, holding me still as his needy gaze scanned every inch of my face. "But it feels so good bein' bad."

He clearly didn't know the first thing about me. All my life I'd been a good girl. Coloring between the lines, following the rules. Until one night, I slipped up. Put my own needs and wants ahead of anyone else's, without considering the consequences. I learned a painful lesson. Being bad came at too high of a cost.

"Be bad with me, Delaney." His words ghosted across my lips, and I opened my mouth, breathing them in. I felt myself yielding to Shane's persistence, succumbing to the strength of my own desires.

The pull I felt toward Shane was a stronger lure than the money Travis had offered. But I was entirely wrong for the job. If they only knew what a mess I'd made of my life, they would never hire me to maintain order in Shane's.

Shane said he wasn't looking for drama. Of course—because he didn't need to. Drama found him. And now he wanted to bring me into the center of the storm. His storm.

Electricity buzzed between us, the air still and sharp. Every glimpse of Shane, every taste of him, sent my body and soul plunging into chaos. And with him so close, every breath sent a shower of sparks racing along my skin.

The connection between us…it was volatile. Hazardous.

I was powerless to resist it.
---
What do you think about this review?
Comments
1 comment posted.
Re: Can a bad boy rock star find his true love?

Who boy! Love rocker stories and this sounds very good.
Thanks.
(Kathleen Bylsma 2:27pm February 20)
Registered users may leave comments.
Log in or register now!