"A good mix of romance, mystery, and danger with hot Highlanders"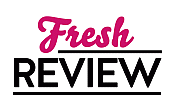 Reviewed by Rosie Bindra
Posted February 14, 2018

Waking up after her latest battle with an illness she can't explain, the last thing Edith Drummond expected to hear was that someone has been slowly poisoning her. Even more surprising for Edith is to find her friend, Saidh Buch Buchanan's, brothers filling up her castle. They are insisting on helping her discover the culprit behind her poisoning and the the deaths of her loved ones.
Niels Buchanan was just doing his pregnant sister a favor by by checking on one of her dearest friends when he discovered someone was poisoning Edith. He is determined to protect her with the help of his brothers. After seeing Edith's bravery, Niels finds himself wanting to stay by her side for more reasons than just to keep her safe.
I've always loved Lynsay Sands for her Argeneau series but somehow I always managed to avoid her historical works. After reading the first book in the Scottish Highlander series though, I was hooked and couldn't read the books fast enough. Sands ability to convey humor in any and all situations has made her a favorite author for many readers who are looking for a quick pick me up and her books are just a delight to read.
The story of the Buchanan family continues in Sands' SURRENDER TO THE HIGHLANDER. This time it's Niels Buchanan's turn to find his lady love, but there are a few obstacles in his way before he can get to his happily ever after. I love that Sands kept everything balanced in telling Niels and Edith's story. There was a good mix of romance, mystery, and danger and one didn't overtake the other.
For anyone looking for a fun and funny read, SURRENDER TO THE HIGHLANDER will keep you in stitches. I do recommend you start the series from the beginning. Not because you won't be able to follow the story without the other books, but more so because I think it helps enhance the story telling and gets you even more invested in the lives of the characters. And, let's face it, you can't really go wrong with hot Scottish men in a kilts.
SUMMARY
In New York Times bestselling author Lynsay Sands' captivating romance, a lass targeted by an unknown foe is saved—and seduced—by a bold Highlander
Edith Drummond owes her life to Niels Buchanan and his brothers. Waking after an illness to a castle overrun by rugged Highlanders is disconcerting, but so is learning that she's slowly being poisoned. Niels insists on staying by her side, and Edith soon discovers that even more dangerous is her wild attraction to the fierce warrior.
Niels has never met a more courageous—or enticing—woman than Lady Edith. The idea of such a bonny lass being forced to enter a nunnery is more than any red-blooded Scotsman could bear. He'll gladly marry her himself. But while sweeping her off her feet is easy, it'll take all his skill to defeat her family's relentless enemies, and convince her to surrender to his sweet embrace. . . .
---
What do you think about this review?
Comments
No comments posted.

Registered users may leave comments.
Log in or register now!