"A steamy sports romance kicks off a new series"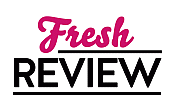 Reviewed by Patti Loveday
Posted February 12, 2018

LOVE GAME is the first book in the Love Games book series by Maggie Wells. This incredible romance novel has a unique and creative theme with a background focused on sports. A realistic and lifelike take on what happens when a college isn't happy about their coaches dating. LOVE GAME takes you on a wild ride where the stakes to find love are high, and careers could be destroyed.
Wells writes from the heart and has created two remarkable main characters that are unique and realistic. Kate has spent her whole life determined to reach her goals. She is the winner of many awards and has achieved many of the goals she has set. However, you would never know it by her salary. Danny is an attractive coach who manages to mess everything up with a college student romance. Now his friend has hired him to coach the college football team. A team that has never won any awards.
When Danny and Kate first meet it is pretty much an instant attraction. Wells uses creative and descriptive writing to draw you into the heated chemistry between these two. Page after page this heated attraction grows stronger and stronger until one day the walls come crashing down. When their true feelings are out in the open, will they survive the turmoil of not being allowed to date a coworker? LOVE GAME is a remarkable love story that is sure to capture your heart and leave you with a warm fuzzy feeling. While there is a sports theme, it does not overpower this steamy romantic read. Overall, the perfect read for anyone who loves a good romance novel.
SUMMARY
She's earned her position
Kate Snyder is at the top of her game. She scored her first national championship at Wolcott University in her undergrad days, and now she's the coaching legend of the #1 college women's basketball team. No one knows the meaning of the phrase "work your way up" better than Kate. So when the university hires a football coach trying to escape scandal―paying him a lot more than she earns―Kate is more than annoyed.
He just sailed into his
Danny McMillan had hoped for a smooth transition at Wolcott, but the fiery Coach Snyder made that impossible. Every time he and Kate are in a room together, snark and sparks fly. Danny gets her frustration, but her pay grade isn't his problem, right? When Kate and Danny finally see eye to eye, their sparks turn into something even hotter...and they need to figure out if this is more than just a game.
---
What do you think about this review?
Comments
No comments posted.

Registered users may leave comments.
Log in or register now!