"Inside look into the world of foster care."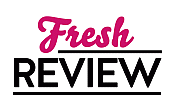 Reviewed by Sandra Wurman
Posted February 10, 2018

"Have you met my good friend Maria -- the craziest girl on the block, you know her the minute you see her -- she's the one who's in an advanced stage of shock" excerpted from West Side Story I Feel Pretty -- for those that don't recognize these lyrics.
I don't know why but these lyrics popped in my brain reading LOOK FOR ME by Lisa Gardner. Lisa Gardner makes you think and take stock of what you already know -- or think you do.
As in all Lisa Gardner books, the clues are hidden in carefully constructed dialog and once again in LOOK FOR ME we are treated to the best.
"My I Feel Pretty" lyrics popped into my albeit already cluttered mind -- not always organized -- while being treated to fabulous conversation between DD Warren and Flora Danes. We met Flora Danes in FIND ME and we will never ever forget her. Luckily Lisa Gardner feels the same and so Flora is back in the picture and DD Warren and her team are in search of some difficult answers. Difficult because the more they dig the murkier the waters. Pure genius once again.
Better set up a comfy place to get down to serious reading and arm chair detecting when you get started on LOOK FOR ME. Coming up for air will be a challenge. Page by page Lisa Gardner commits to a search for Roxy who is in the least witness to the deaths of her entire family -- at the worst could have played a part in the horrific execution style killings.
Roxy sixteen years old but much older in life experience. Roxy the good student -- the responsible sibling -- animal lover. Flora is going to get into Roxy's mind using every technique a survivor learns. Flora is an expert in surviving -- just read FIND HER.
DD is a great detective who understands that you have to think out of the box when searching for something that is elusive. Flora not only knows how to think out of the box but as a survivor she knows how to live outside that box. That's the dynamic Flora brings and DD's smart enough to recognize how valuable an asset Flora can be -- albeit at times unwanted and certainly not requested. Flora knows things. She can get into Roxy's head better than anyone and if they are going to be able to find and help Roxy they need both of these talented women.
Two minds are better than one and DD and Flora together are a force to reckon with.
With LOOK FOR ME Lisa Gardner has added another notch on her belt. Within the story at the center of LOOK FOR ME there are so many possibilities -- so many guilty possible parties -- that as an armchair detective you will find yourself repeatedly claiming success. But Lisa Gardner makes sure that all cards are in play right up to the very conclusion. LOOK FOR ME provides a somewhat realistic look into the world of the foster child. This is not a pleasant look and candidly so very sad and disheartening. Lisa Gardner's insight into this problem is noteworthy. The end result of placement in one of these foster homes has led to tragedy in LOOK FOR ME. There is no doubt of cause and effect.
SUMMARY
The home of a family of five is now a crime scene: four of them savagely murdered, one—a sixteen-year-old girl— missing. Was she lucky to have escaped? Or is her absence evidence of something sinister? Detective D. D. Warren is on the case—but so is survivor-turned-avenger Flora Dane. Seeking different types of justice, they must make sense of the clues left behind by a young woman who, whether as victim or suspect, is silently pleading, Look for me.
---
What do you think about this review?
Comments
1 comment posted.
Re: Inside look into the world of foster care.

Wowsers. Thanks for the review! Lights on read! ALL of them
!
(Kathleen Bylsma 3:40pm February 11)
Registered users may leave comments.
Log in or register now!