"When a secret crush becomes a reality."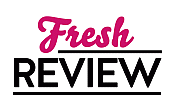 Reviewed by Patti Loveday
Posted February 9, 2018

The first book in The Dating Dilemmas book series by Chris Cannon is titled THE DATING DEBATE. This young adult novel is sure to make your heart melt and leave you with a warm fuzzy feeling. Cannon has written such a beautiful and lovely story with unforgettable characters, swoon-worthy romance, and lots of drama. You will devour this fast-paced read in one sitting.
THE DATING DEBATE is a story about two next-door neighbors who secretly have a crush on each other but would never admit it to anyone. One day a joke is made about why don't they date each other. This joke quickly becomes a heated, drama-filled debate. Soon, the debate turns into reality, and they decided to date each other.
Cannon takes a unique approach to the classic next door neighbors dating and falling in love with each other. She adds lots of drama and humor which help to make the scenes where they are debating or in truth deciding if they should date seem realistic. It is easy to picture someone actually having this conversation. Then when they do start to date, Cannon writes a swoon-worthy romance that is perfect for these two characters. Both characters are more in common than they would like to admit which makes all the heat conversations that much sweeter.
THE DATING DEBATE is set in a small town or community where rumors fly, and emotions sometimes run high. The perfect backdrop for a hot, drama-filled romance. This combined with lifelike characters and a fun story line make this the perfect read for anyone who loves a good young adult romance novel. I cannot wait to read the next book in The Dating Dilemmas book series.
SUMMARY
Nina Barnes thinks Valentine's Day should be optional. That way single people like her wouldn't be subjected to kissy Cupids all over the place. That is, until her mom moves them next door to the brooding hottie of Greenbrier High, West Smith. He's funny, looks amazing in a black leather jacket, and he's fluent in Harry Potter, but she's not sure he's boyfriend material.
West isn't sure what to make of Nina. She's cute and loves to read as much as he does, but she seems to need to debate everything and she has a pathological insistence on telling the truth. And West doesn't exactly know how to handle that, since his entire life is a carefully constructed secret. Dating the girl next door could be a ton of fun, but only if Nina never finds out the truth about his home life. It's one secret that could bring them together or rip them apart.
Disclaimer: This Entangled Teen Crush book is not for anyone who has to get in the last word, but it is for all book nerds, especially those who live next door to so called unapproachable gorgeous guys. There's no debating the chemistry.
Excerpt
Excerpt from The Dating Debate:
"So, this whole dance thing?" West picked up a fork, took a bite of rice, and stared at me like he was waiting for me to give him an easy out. Not going to happen. Mess with a smart girl and suffer the consequences.
"You started it," was the most amusing response I could come up with.
"No." He shook his head as if trying to emphasize his response. "You started it when you invited me in for dinner."
"Why? Because I knew you'd rather eat dirt than join us for rice? That's your fault for being a suck-up and carrying my mom's food."
"I was being nice," he shot back.
"No good deed goes unpunished." I batted my eyelashes at him. "Besides, I was going to help her before you rushed over."
He looked at me like I was crazy. "So I shouldn't have helped your mom, but it's okay for you to shove Cole off on Vicky."
"Please. He's a nice guy. She'll fall for him...maybe because he's the total opposite of you."
He pointed his fork at me. "Where do you get off judging me?"
"I'm not judging you. I meant you're all black-leather- jacket-brooding loner guy, and he's Mr.-Happy-Sunshine- everyone-is-my-friend."
"Fine. Mr. Sunshine is out of the way now, so there's no need for us to go to the dance."
"Nice try," I said. "We're going to the dance."
"Why?"
"Because you said we were," I said. "And lying is never acceptable. Don't stress about this. I'm not proposing we run off to Mexico and get matching his-and-her tattoos. We'll just go to the dance together. No big deal."
"Right. Nothing is ever that simple."
---
What do you think about this review?
Comments
No comments posted.

Registered users may leave comments.
Log in or register now!