"Hold On Tight, the Action is Fierce"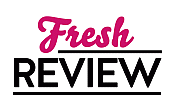 Reviewed by Diana Troldahl
Posted February 7, 2018

Eileen Wilks takes us on a ride of ever-increasing action in DRAGON SPAWN, Book 13 in her Lupi series.
I am one who prefers to read a series in order. Unfortunately, it has been a rather considerable number of years since I last read a Lupi book. Because of this, I approached DRAGON SPAWN with a slight trepidation; would I feel lost among references to events I'd missed? Would I be able to engage with some of the characters if I had no history with them?
I needn't have spent an ounce of worry on that, Eileen Wilks is a phenomenal author, able to bring even recalcitrant readers like myself up to speed with short informative phrases that in no way impede the action or plot line of the book.
And what action! What a plotline! We start with a rather tame seaside prologue with Cullen, Cynna and little Ryder then are inexorably drawn into a head first, hang-on-tight roller coaster of events. I won't say more in detail as it would definitely involve spoilers. But WOW!
Despite several location changes and distinct and seemingly unrelated events, Eileen Wilks had me safely riding the wave of the plot lines. I never once felt jolted or out of step, with one exception. I am reluctant to inform you this book ends with a cliffhanger. I gasped, my heart clenched, and I felt very much like I stepped out into thin air when my mind caught up with my heart, and I realized yes, there is no choice, I must wait for book 14 (DRAGON BLOOD, January 2018) before I can find out what happens next. For perhaps the very first time in my experience, however, I am absolutely, positively sure the wait will be worth it.
SUMMARY
The New York Times bestselling author of Mind Magic returns as FBI agent Lily Yu gets some very bad news…
Lily learns she was right. Tom Weng—a powerful sorcerer allied with the Old One who keeps trying to take over the world—is still alive. But that's not the worst. Weng is a dragon spawn, the product of a botched hatching given a human form in an attempt to keep him from going mad. A failed attempt.
Meanwhile, Lily's husband Rule is facing a Challenge to the death. Then there's the possible reappearance of another sorcerer. But none of that matters when their enemy strikes out of nowhere in the worst way possible. Lily must face a nightmare and return to a place she never wanted to see again. The place where she died…
---
What do you think about this review?
Comments
No comments posted.

Registered users may leave comments.
Log in or register now!