"She finds safety and amazing love!"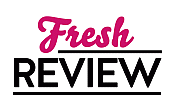 Reviewed by Annetta Sweetko
Posted January 30, 2018

Renny Landry just wanted to be a librarian. She didn't want a coyote shifter to think she was his possession, so she ran and continued to run right into the arms of a wolf shifter. Despite her fears, this new situation certainly has her thinking BABY, I'M HOWLING FOR YOU even if he doesn't quite feel the same way.
Mick Fischer moved to Alpha leaving his past behind him but finding a wounded female wolf in his front yard and scaring off a pack of coyotes, just brings it all back into his face. He survived the loss of his mate. There is no way this gorgeous woman can be his. So why is he so protective of her, not wanting anyone including the mayor of the town near her.
BABY, I'M HOWLING FOR YOU is witty and fun as well as sexy, heart-stopping and amazing. This book takes us back into author Christine Warren's fabulous world of her "Other" paranormals. The Alphaville series is a shifters haven and something that only Ms. Warren's imagination and writing ability can take you to. Though I loved her gargoyle stories, I am thrilled to have her back with these stories.
There are a number of hilarious, snarky moments mostly provided by brother and sister lions, Zeke, the deputy and Molly, an EMT, who quickly became a couple of my favorite people, but you will also find a lot of good realistic conversations, and action that will soon have you loving this town. Renny is amazing and quickly learns that Mick is rather conflicted, with a past that is heartbreaking, but once he steps up to the mate thing, he is there 100%. It's funny how the past will come back and bite you when you least expect it, and Renny brings back a big portion of his when she arrives in his life. For her part, Renny is thrilled when she finds she made it to Alpha and even more so to find there is a job opened and waiting for her. If only her stalker will just go away!
BABY, I'M HOWLING FOR YOU is a fantastic read, funny and sad, steamy and sweet that will have you waiting impatiently for more!
SUMMARY
Renny Landry is a wolf on the run. With a pack of coyotes and a possessive stalker on her tail, she is forced to flee her job as a librarian to find sanctuary in Alpha, Washington, a town with a reputation for giving refuge to troubled shifters. She never expected help to come from a tattooed shifter with a mysterious past of his own.
Mick Fischer thought he left his past behind when he moved to Alpha.. But fate has more in store for him when a female wolf shows up on his property, wounded and desperate. Mick is unable to resist helping her, but with both of their pasts snapping at their heels, can Mick and Renny overcome their demons to find a future together?
---
What do you think about this review?
Comments
1 comment posted.
Re: She finds safety and amazing love!

Wowsers. Great review! Thanks!
(Kathleen Bylsma 3:27pm February 1)
Registered users may leave comments.
Log in or register now!