"A thrill from beginning to end!"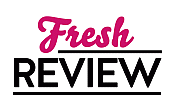 Reviewed by Annetta Sweetko
Posted January 30, 2018

In a darkened theater, watching the screening of the old movie "Psycho" Chanel Rylan breaths her last and brings Lt. Eve Dallas in to investigate. Now the young actress with her whole life ahead of her belongs to the murder cop, and she will stop at nothing to get her killer. The coward who used the DARK IN DEATH will soon be in her sights.
During the early investigation, a surprise tip comes from an author who believes that someone is using her murder/police procedural hit books to kill. The death of the actress follows one book, and after investigating further, they find it is possible that another death can be attributed to those books. A completely different type of murder. Patterns are a thing cops look for and can follow but will they be in time to save another victim with an ever-changing MO?
This might be author J.D. Robb's 46th In Death offering but there is nothing old or trite about DARK IN DEATH. This time the killer is not one of the characters introduced but one we get to follow along with Eve and her ever-vigilant team to discover the identity and apprehend. We still get a glimpse into Eve's world, at home with billionaire husband Roarke, a former thief (never charged) now a civilian consultant and, at cop central, with the varied and oftentimes funny team of cops. You have to love the break in tension when the loud ties and louder socks come in play. The suspense is real as the reader follows along while the investigation heats up and we are helplessly turning pages getting lost in the action.
I do enjoy the way the stress is broken up with realistic family and work-related situations. Little things like a visit by little Bella who loves her Das and wants Ork while her father gets queasy at the sight of Eve's murder board; a jealous Galahad, when she comes home smelling of dog; or the fact that Feeney gets irate when he finds that a rock star was in the house and she didn't tell him, and he wants her to fix it. Then, of course, we have the incredibly hot and steamy love life of Roarke and Eve and being Summerset free we are offered a game of trailing clothes as Roarke searches the big mansion for his wife. The touches of the publishing world are very interesting to us laymen, and makes readers admire the hard work of authors even more.
DARK IN DEATH is a fantastic read with a cop that won't stop and a team of like-minded cops in the bullpen with humor, romance and everyday life thrown in which makes this book another winner.
SUMMARY
It was a stab in the dark.
On a chilly February night, during a screening of Psycho in midtown, someone sunk an ice pick into the back of Chanel Rylan's neck, then disappeared quietly into the crowds of drunks and tourists in Times Square. To Chanel's best friend, who had just slipped out of the theater for a moment to take a call, it felt as unreal as the ancient black-and-white movie up on the screen. But Chanel's blood ran red, and her death was anything but fictional.
Then, as Eve Dallas puzzles over a homicide that seems carefully planned and yet oddly personal, she receives a tip from an unexpected source: an author of police thrillers who recognizes the crime―from the pages of her own book. Dallas doesn't think it's coincidence, since a recent strangulation of a sex worker resembles a scene from her writing as well. Cops look for patterns of behavior: similar weapons, similar MOs. But this killer seems to find inspiration in someone else's imagination, and if the theory holds, this may be only the second of a long-running series.
The good news is that Eve and her billionaire husband Roarke have an excuse to curl up in front of the fireplace with their cat, Galahad, reading mystery stories for research. The bad news is that time is running out before the next victim plays an unwitting role in a murderer's deranged private drama―and only Eve can put a stop to a creative impulse gone horribly, destructively wrong.
From the author of Echoes in Death, this is the latest of the edgy, phenomenally popular police procedurals that Publishers Weekly calls "inventive, entertaining, and clever."
---
What do you think about this review?
Comments
No comments posted.

Registered users may leave comments.
Log in or register now!