"A super sexy yet super sweet contemporary romance that readers will devour!"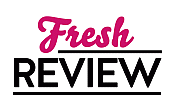 Reviewed by Danielle Dresser
Posted January 29, 2018

Olympic gold medalist in marksmanship and Irish spitfire Katie McCoy comes to New York to work, but also to tick a few things off of her bucket list: go on a self-guided mob-hit tour of the entire city, dance in the Friends fountain, and finally, FINALLY, lose the big V to a hot, unsuspecting New Yorker. She has two weeks to be an arms trainer by day, and then let loose by night. So, when too-hot-to-handle Jack Garrett bumps into her, she thinks she's found the solution to all of her bucket list tasks: he's a Native Manhattanite, he's super hot, and he seems down for just about anything. That all changes when she shows up to train NYC's newest crop of police academy trainees and standing front and center is Jack. He's caught off guard, too, especially when he learns about all of her accomplishments in life. He's still trying to figure out if he really wants to be a cop, trying to keep long-looming demons at bay. As they spend more and more time together, Katie finds she is completely herself with Jack, not just an Olympic athlete. And Jack realizes that he doesn't have to hide his feelings from this woman, which makes him realize that maybe he really could make something with his possible life as a cop. But surprising revelations about both Katie and Jack's pasts bring back disconcerting feelings that forces both of them to think long and hard about where things are going. Will Katie's imminent departure make them both run from the undeniable spark between them? Or can a quiet Irish girl and a brash New York guy make things work?
Tessa Bailey continues The Academy series with an emotional and authentic story of two people falling head over heels in love, even when they both don't mean to do so. Katie and Jack are characters that deserve to fall in love, and INDECENT EXPOSURE is a quick and easy, yet emotionally satisfying and even a little heartbreaking along the way.
However, even with some tough inner demons poking out throughout the book, Katie and Jack first and foremost immediately care for one another. Even though they both have to grapple with the fact that there is more there than just lust, they are both respectful of the other person, and neither wants to make a wrong move, even if they think they have a short amount of time together. As the second book in Bailey's Academy series, it stands alone, and yet gives you a look at the couple from book one, as well as settings the stage for book three. INDECENT EXPOSURE is a super sexy yet super sweet contemporary romance that readers will devour!
SUMMARY
Is there a problem, Officer?
Jack Garrett isn't a police officer yet, but there's already an emergency. His new firearms instructor—the one who just dropped every jaw in the academy gym—is the same sexy Irish stranger Jack locked lips with last night. The Olympic gold medalist and expert markswoman is now officially off-limits, but Jack's never cared much for rules . . .
Katie McCoy's been cooped up in a shooting range for too long. A wild love affair is just what she needs to let loose, though she never imagined it would be with her smokin' hot trainee. She cannot get involved with Jack—but a quick fling? Perfect. Falling hard for a charismatic recruit with an equal amount of sex appeal and secrets? Bloody stupid.
Jack's charmed the pants off plenty of women (literally), yet few have ever looked beyond his perfect surface. Until Katie. He'll do anything to keep her in his life . . . except tell her about his past. But a tiny lie of omission never hurt anyone, right?
---
What do you think about this review?
Comments
No comments posted.

Registered users may leave comments.
Log in or register now!