"Nothing is as it seems...."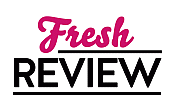 Reviewed by Debbie Wiley
Posted January 28, 2018

THE WIFE BETWEEN US is hard to describe without giving massive spoilers. We have potentially unreliable narrators describing both the end and the beginning of marriage to one man, Richard. The point of view switches between the female characters, all offering their perspective on Richard and the dissolution of one of his marriages as he is entering into another. Is the story simply one of a jealous wife? Or is it of a woman stealing a man's husband? Secrets will be revealed as we uncover just who is the victim in THE WIFE BETWEEN US.
I didn't really engage with any of the characters but that didn't stop me from turning the pages of THE WIFE BETWEEN US to see what would happen next! Some of the scenes were quite painful to read, particularly as Vanessa becomes more and more obsessed, even to the point of destroying her own world. In fact, the scenes were so heartbreakingly painful I nearly ditched the book entirely. However, things take a dramatic turn in Part Two of THE WIFE BETWEEN US- and that's where the real story underlying everything is revealed.
I still have mixed feelings about THE WIFE BETWEEN US, as I didn't like many of the choices the characters made. However, Greer Hendricks and Sarah Pekkanen do a marvelous job at making even the craziest of actions understandable. The blurb for THE WIFE BETWEEN US says "assume nothing" and that's a good rule of thumb to follow throughout the story line.
Fans of stories with unreliable narrators where the readers must question everything will relish THE WIFE BETWEEN US. If you liked GONE GIRL or THE GIRL ON THE TRAIN, then THE WIFE BETWEEN US just may be your next thrilling read.
SUMMARY
A novel of suspense that explores the complexities of marriage and the dangerous truths we ignore in the name of love.

When you read this book, you will make many assumptions.
You will assume you are reading about a jealous wife and her obsession with her replacement.
You will assume you are reading about a woman about to enter a new marriage with the man she loves.
You will assume the first wife was a disaster and that the husband was well rid of her.
You will assume you know the motives, the history, the anatomy of the relationships.
Assume nothing.

Discover the next blockbuster novel of suspense, and get ready for the read of your life.
---
What do you think about this review?
Comments
No comments posted.

Registered users may leave comments.
Log in or register now!