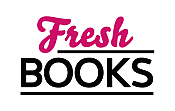 New Year, New Books!
"A shocking international conspiracy is uncovered, and the world is shaken to its core."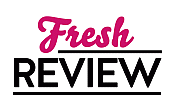 Reviewed by Tanzey Cutter
Posted January 17, 2018

Thriller Historical | Mystery Historical
Russian historian Dr. Lara Klimt has finished her research project at the Russian State Military Archive in Moscow writing the definitive book on the origins of the Great Patriotic War. She is set to begin teaching classes as the Lukoil Professor of GeoHistory, which is the theory of how geography determines a people's history, until a stranger forces her to listen to six recently discovered Dictaphone cylinders made in 1940.
If what she is hearing on the old tapes is true, it could ruin her theory on the war's origin, as well as her career. Could it really be true that Noel Coward and Winston Churchill conspired to keep Britain from being invaded as they enticed Hitler to go to war with Russia instead? But if they were able to alter the cover page of an ancient Bible into an apparatus to trick Hitler into attacking Russia instead of England, where is that book now? That's what a lot of people want to know.
If dealing with all of this is not troubling enough, Lara's personal life is in shambles after filing for divorce from her often-absent husband. Then Lara hears from her brother, Lev, who is working in Alaska where a supposedly huge oil strike has occurred in the Arctic National Wildlife Refuge after it has been opened for drilling by the current US President. After Lev discovers the new oilfield is nothing but a phenomenal hoax, his life is in jeopardy.
With so many people working behind the scenes to bring about two different outcomes, Lara questions who in today's Russia wants the World War II scheme revealed, who wants the facts concealed, and who will survive in the end? As important leaders of the world converge on Moscow for the G20 summit, a shocking international conspiracy is eventually uncovered -- and the world is shaken to its very core.
With a conspiracy plot taken straight from today's headlines, THE BOOKWORM by Mitch Silver is a phenomenal political thriller. Melding a World War II clandestine operation with volatile uncertainties in the present-day world situation, Silver devises a gripping storyline and writes spot-on depictions of the leaders and heads of state of both the USA and Russia. The main cast of characters is vastly interesting and credible as they interact to influence the result of the conspiracy. Believability of this story is even more chilling than I had anticipated when I first read the synopsis. Seizing my attention from the very first page, THE BOOKWORM, kept me captivated and swiftly turning pages in nail-biting anticipation of the final resolution. THE BOOKWORM is one of the best political thrillers I have had the pleasure to read, and I recommend it highly to fans of this exciting genre.
SUMMARY
A stunning and surprising new thriller, Mitch Silver's latest novel takes readers from a secret operation during World War II—with appearances by Noel Coward and Winston Churchill—to present day London and Moscow, where Lara Klimt, "the Bookworm," must employ all her skills to prevent an international conspiracy.

Why did Hitler chose not to invade England when he had the chance?

Europe, 1940: It's late summer and Belgium has been overrun by the German army. Posing as a friar, a British operative talks his way into the monastery at Villers-devant-Orval just before Nazi art thieves plan to sweep through the area and whisk everything of value back to Berlin. But the ersatz man of the cloth is no thief. Instead, that night he adds an old leather Bible to the monastery's library and then escapes.

London, 2017: A construction worker operating a backhoe makes a grisly discovery—a skeletal arm-bone with a rusty handcuff attached to the wrist. Was this the site, as a BBC newsreader speculates, of "a long-forgotten prison, uncharted on any map?" One viewer knows better: it's all that remains of a courier who died in a V-2 rocket attack. The woman who will put these two disparate events together—and understand the looming tragedy she must hurry to prevent—is Russian historian and former Soviet chess champion Larissa Mendelovg Klimt, "Lara the Bookworm," to her friends. She's also experiencing some woeful marital troubles.

In the course of this riveting thriller, Lara will learn the significance of six musty Dictaphone cylinders recorded after D-Day by Noel Coward—actor, playwright and, secretly, a British agent reporting directly to Winston Churchill. She will understand precisely why that leather Bible, scooped up by the Nazis and deposited on the desk of Adolf Hitler days before he planned to attack Britain, played such a pivotal role in turning his guns to the East. And she will discover the new secret pact negotiated by the nefarious Russian president and his newly elected American counterpart—maverick and dealmaker—and the evil it portends.

Oh, and she'll reconcile with her husband.
---
What do you think about this review?
Comments
No comments posted.

Registered users may leave comments.
Log in or register now!