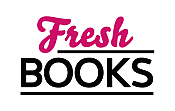 New Year, New Books!
"Who really chooses how you will live your life?"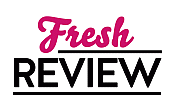 Reviewed by Monique Daoust
Posted January 4, 2018

It was on a Tuesday of July 1969 that Daniel Gold, eleven, heard boys talking about a fortune teller who could predict the exact date of one's death. While boys will be boys, Daniel's sister Varya, thirteen, doesn't want to know; nine year-old Klara Gold looks into divination, and seven year-old Simon, well, what did he know. And so, all four Gold siblings went to have their fortune told. But would they have gone if they hadn't been so bored that particular day? Would their lives have been the same? Only God knows.
Predestination is a favorite philosophical topic of mine, which attracted me to THE IMMORTALISTS, and maybe my perception of what awaited me was skewed from the onset, as I was looking forward to a captivating look on choice versus destiny. Instead, THE IMMORTALISTS felt more like a family saga augmented by a mountainous quantity of superfluous details with regards to the story arc. Part One, which takes about one-third of the book almost feels like an exposé of the emergence of San Francisco as the 1970s mecca for gay men. I really liked the story and the characters, especially the part about ballet, which rather lengthy fit in and contributed to character development; and the featured Gold did something constructive, if reckless. In Part Two, we are treated to an abundance of segments on magic tricks, illusionism, and the Las Vegas of the 1970s. As for Part Three, I'm sorry to say, towards the end I couldn't help thinking: "What an idiot", or that's how someone reacts to believing in fortune tellers. Part Four was, in my opinion, more interesting because things really happen, or rather things happen to a Gold sibling, who reacts in a way that held my attention.
In truth, I preferred some secondary characters to the leads: Robert, who is absolutely lovely; Ruby, and Frida. I would have rather read the characters' thought process for the choices they made rather than endure endless descriptions, extensive backstories of very minor characters, or lessons on various subjects. I felt all this information distracted from the topic -- as well as from the characters themselves -- and made the story unnecessarily heavy. In short, readers who avoid heavy philosophical debates need not worry about picking up THE IMMORTALISTS; while I found it lacking from a philosophical angle, as a chronicle of the lives of brothers and sisters over four decades, it works well.
SUMMARY
A dazzling family love story reminiscent of Everything I Never Told You from a novelist heralded by Lorrie Moore as a "great new talent."
If you knew the date of your death, how would you live your life?
It's 1969 in New York City's Lower East Side, and word has spread of the arrival of a mystical woman, a traveling psychic who claims to be able to tell anyone the day they will die. The Gold children—four adolescents on the cusp of self-awareness—sneak out to hear their fortunes.
Their prophecies inform their next five decades. Golden-boy Simon escapes to the West Coast, searching for love in '80s San Francisco; dreamy Klara becomes a Las Vegas magician, obsessed with blurring reality and fantasy; eldest son Daniel seeks security as an army doctor post-9/11, hoping to control fate; and bookish Varya throws herself into longevity research, where she tests the boundary between science and immortality.
A sweeping novel of remarkable ambition and depth, The Immortalists probes the line between destiny and choice, reality and illusion, this world and the next. It is a deeply moving testament to the power of story, the nature of belief, and the unrelenting pull of familial bonds.
---
What do you think about this review?
Comments
No comments posted.

Registered users may leave comments.
Log in or register now!