"A fantastic, exciting, first-rate suspense for Young Adults of all ages!"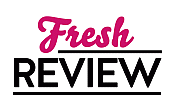 Reviewed by Monique Daoust
Posted January 3, 2018

Young Adult Suspense | Young Adult
Cape Bonita Prep is an exclusive school in a wealthy North California small town where the Larks reign supreme. The Larks is an organisation led by the students for volunteering and charity work. The Larks consists of ten girls -- five seniors, five juniors -- who are the brightest, the prettiest, the most popular; the elite of tomorrow. The Larks are also mean girls, and someone wants those mean girls dead. Penelope Malone, the Larks' president, is as shocked as everybody else when the principal gathers the student population in the gym to announce that one of their female jewels has been murdered. Some mean girls however, are meaner than others, and not everyone is equally traumatized, as there will be more PRETTY DEAD GIRLS...
Who knew that Monica Murphy could write a murder mystery of such quality! When my prime suspect was murdered, I was at a loss, and this is telling as I'm difficult to lead astray and hard to please when it comes to murder mysteries; until the very end, I really didn't know who was trustworthy. PRETTY DEAD GIRLS very fast-paced, and it is masterfully plotted, which rather surprised me since the book is billed as a YA novel and I did not expect such a tightly woven story. PRETTY DEAD GIRLS is actually a first-class romantic suspense whose protagonists are adolescents; that's the extent of the "Young Adult" angle, as I see it. Ms. Murphy captures the high school atmosphere, the cliques, and teenage behavior so accurately, that it felt eerily familiar to me, apart from the wealth and the murders. I appreciate that the author didn't have Penelope change dramatically along the way; Penelope might not be the meanest girl, but she's definitely not someone you want against you!
The romance between Penelope and her hunky physics classmate Cass Vincenti also felt genuine; given the context, his past, and that "Pen" is not Miss Congeniality, their relationship is filled with doubts, it is tempestuous, but also tender; it was just right. I'm not focusing so much on the romance, even though it is an essential part of the plot, because the suspense angle is just that terrific. I was a tad miffed though that one of the two heroic characters at the end was metaphorically shoved out of the way, but it is an infinitesimal detail with regards to the whole story.
I suppose I qualify as a mean girl myself because, in a way, I thought there was some poetic justice in there. I hope Monica Murphy continues in this vein, because there is a dearth of exceptional murder mysteries/romantic suspense authors, and I feel Ms. Murphy has the chops to reach the very top. PRETTY DEAD GIRLS is a fantastic book, and I wish the first of many in this genre from the author. Again, Brava, Monica Murphy!
SUMMARY
Beautiful. Perfect. Dead.
In the peaceful seaside town of Cape Bonita, wicked secrets and lies are hidden just beneath the surface. But all it takes is one tragedy for them to be exposed.
The most popular girls in school are turning up dead, and Penelope Malone is terrified she's next. All the victims so far have been linked to Penelope—and to a boy from her physics class. The one she's never really noticed before, with the rumored dark past and a brooding stare that cuts right through her.
There's something he isn't telling her. But there's something she's not telling him, either.
Everyone has secrets, and theirs might get them killed.
Excerpt
"That car is still trailing us."

Glancing in the side mirror, I see that the car is behind us. Cass chooses that moment to take a curve extra fast, making the tires squeal, and I gasp. "You're scaring me," I murmur. It feels like my heart just flew into my throat.

"Just wait. What I really want to do is going to scare you even more," he says cryptically.

"What do you want to do?"

"You'll have to trust me on this."

"Okay." I clamp my lips shut. I shouldn't automatically agree, right? I'm still having trust issues, even though I'd never say that out loud. This entire day has been confusing. I don't know who to believe anymore.

"No demanding we back out once we commit," he says, his gaze never wavering from the road. "That's a surefire way to get ourselves hurt."

His words are ominous. Like a warning. "Fine. I'm all in."

He eases up on the gas pedal, just the slightest bit. The car slows, the vehicle behind us drawing closer. So close I swear it looks like it's going to eat the back bumper. "I don't want you to freak out."

"Oh my God, Cass." Why is he slowing down? "Just tell me."

"You have to promise me one thing first." His gaze meets mine, lingering a moment too long. He should be watching the road, not staring at me. "Say you'll promise."

"I promise," I readily agree, frowning. "But what am I promising?"

He's staring straight ahead once more, his fingers sliding over the steering wheel, almost like a caress. "You can't scream."

What?

"I mean it. No screaming. No yelling. You must remain quiet. I need you to trust me, Pen." He hesitates, his voice dropping lower. "Do you trust me?"

Do I? He's already asked me once and I said yes, but the doubt still creeps in. He scares me a little. He also—God, I am so ridiculous thinking this, but—he turns me on. He does. There's something about him. He has this edge that other boys don't have. And when he touches me, kisses me…

I'd probably do just about anything he asks me to.

So how can I doubt him when we've already gone this far together?

"I won't scream," I tell him quietly. "And I won't yell. I promise."

"Okay." He nods once, then hisses out a breath between his teeth. I chance a glance at him, the way his dark hair falls over his forehead, how he's squinting his eyes. What he's about to do, what's about to happen, feels…dangerous. "Here it goes."

With a flick of his wrist he turns the car's headlights off. Like, completely off. The road goes dark. I suck in a breath, hold it until I feel like it's choking me. He hits the gas pedal hard, the SUV roaring to life as he flies down the road. A dangerous, winding road where multiple car crashes occur every year. The windows are down, the wind blows through my hair, blasts against my face, and I close my eyes.

I'm scared, and I can't make a sound. Not a peep. I hold onto the handle right above the window, gripping it with both hands as Cass takes the twisty road with ease. My gaze is trained on the side mirror and I watch for the car lights behind us.

They're still there.
---
What do you think about this review?
Comments
No comments posted.

Registered users may leave comments.
Log in or register now!