"Delightfully witty Victorian sleuth and her sidekick foil Egyptian thief"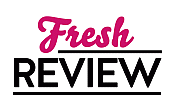 Reviewed by Make Kay
Posted January 2, 2018

Mystery Historical | Thriller Historical
A TREACHEROUS CURSE is the third book in the Veronica Speedwell series by the stupendously clever Deanna Raybourn. If I could pick anyone to be when I grow up, it would be Raybourn. She's witty, well read, and fascinating. Go follow her on Twitter right now (@deannaraybourn); she will introduce you to all kinds of esoterica you had no idea you were missing! Raybourn's female protagonists have a lot of the same qualities that her authorial persona does, which is why I love them so.
Set in Victorian London, this series features lepidopterist and amateur sleuth Veronica Speedwell and her partner-in-crime Stoker. Veronica is absolutely delightful. She's acerbic and refreshingly direct. Definitely bucking the trends of proper Victorian ladyhood, she has traveled the world collecting butterflies and lovers. She now works for the Earl of Rosemorran cataloging his holdings for an upcoming museum he is opening with his own private collection. Stoker, a prior naval surgeon, works beside her as a naturalist and taxidermist, restuffing moldy old platypuses and such.
The interplay between Stoker, who is reserved and has a bit of a stick up his bum, and the jaunty Veronica is priceless. This is a book that will make you laugh out loud in public. Veronica and Stoker's current case involves a fake mummy's curse which plagued an Egyptian antiquities expedition and left Stoker's ex-wife's current husband missing. Veronica must find out what happened to the missing man before Stoker is condemned by public opinion and accused of the man's murder.
Fiercely independent, Veronica is a viciously loyal friend. I love how supportive she is of Stoker, and how delicate she is in respecting his privacy while helping him become what she knows he is capable of being. Veronica is the kind of woman I would want to hang out with and have as my best friend. The mystery keeps the reader guessing, and the pace is lively and quick. RAYBOURN delivers another tour de force in A TREACHEROUS CURSE, a masterpiece of Victorian mystery and wit, with danger and a faint hint of romance. Superb as always, Ms. Raybourn!
SUMMARY
London, 1888. As colorful and unfettered as the butterflies she collects, Victorian adventuress Veronica Speedwell can't resist the allure of an exotic mystery— particularly one involving her enigmatic colleague, Stoker. His former expedition partner has vanished from an archaeological dig with a priceless diadem unearthed from the newly discovered tomb of an Egyptian princess. This disappearance is just the latest in a string of unfortunate events that have plagued the controversial expedition, and rumors abound that the curse of the vengeful princess has been unleashed as the shadowy figure of Anubis himself stalks the streets of London.
But the perils of an ancient curse are not the only challenges Veronica must face as sordid details and malevolent enemies emerge from Stoker's past. Caught in a tangle of conspiracies and threats—and thrust into the public eye by an enterprising new foe—Veronica must separate facts from fantasy to unravel a web of duplicity that threatens to cost Stoker everything. . . .
---
What do you think about this review?
Comments
No comments posted.

Registered users may leave comments.
Log in or register now!