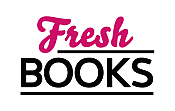 New Year, New Books!
"To the ones who choose living instead of surviving"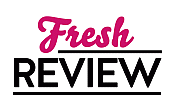 Reviewed by Monique Daoust
Posted January 2, 2018

The building had been demolished, the name of the school was different; there was now a memorial in the courtyard to those who had not survived the school shooting twelve years ago; Liv Arias was amongst THE ONES WHO GOT AWAY. A filmmaker is making a documentary of the Long Acre High survivors' reunion, and Liv reconnects with those who had been with her support group: Rebecca, Kincaid, and Taryn, who had become friends after the tragedy, although they had not stayed in contact long after high school. Liv had not expected to see Finn Dorsey, lauded as one of the heroes of the massacre; they had been secretly somewhat chastely dating, and Finn flew off the radar shortly afterwards when his parents moved out of town. The attraction is still there, but is it possible to aspire to real happiness after all this?
Very often while reading for a review, I make copious notes, but I knew almost from page one that this would not be one of those occasions; THE ONES WHO GOT AWAY is a story I needed to absorb, to be immersed in, even if my review would stylistically suffer. Roni Loren has written a very powerful novel that I simply let the story consume me, envelop me, and take me along on Finn and Liv's voyage. I was pleasantly surprised that it was not the "let's finally hook up, add a few nightmares for good measure and a bit of gore" type of story. Although there are no notes to this effect, I suspect Ms. Loren did a considerable amount of research on survivors because of her insight and sensitivity on tackling this difficult subject, especially in the context of a romance.
Roni Loren has created unique characters, mesmerizing in their attempts at reclaiming what was taken from them, witnessing their triumphs and errors. THE ONES WHO GOT AWAY is a story of young people wanting to go forward, trying to live in a present that has been forever altered by a night of horror. For most of us, it is a situation that is not easy to identify with, and yet Ms. Loren presents her story in such a way that is never exploitative; I say this because it felt like a true story to me, because the characters appear so genuine, their feelings and actions believable at all times. I applaud Roni Loren's daring and innovative move in writing a second chance romance based on a very delicate theme and succeeding at every level.
I might not sound like I am oohing and aahing, but I am. THE ONES WHO GOT AWAY deserves the highest praise, but I choose to praise quietly, in my heart. Thank you, Roni Loren, for writing this story exactly as it should.
SUMMARY
Twelve years ago, Long Acre High School was struck by a tragedy that still haunts the small Texas town today. On a cool spring night, two gunmen walked into prom and ended the lives of many of the senior class. Only a small number of students survived—a group the media dubbed as The Ones Who Got Away…
Web designer (and former Goth chick) Liv Arias is ready to end the decade-long riff with her old flame and move on. Even though he almost got her killed, she knows it was every kid for themselves that night. But when her attempt at closure with former star-athlete Finn Dorsey turns into a steamy kiss, moving on proves much more difficult than either of them thought…
---
What do you think about this review?
Comments
No comments posted.

Registered users may leave comments.
Log in or register now!