"Cat and Griffin must make their final stand"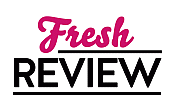 Reviewed by Shellie Surles
Posted January 2, 2018

If I have said it before, and I have, I'll say it again Amanda Bouchet is a breath of fresh air and a great addition to the fantasy world.
After freeing two of the three nations in order to unite their world Cat and Griffin now face the biggest and most deadly threat. Cat's own mother. First, however, they must get past the problems caused by Griffin's brother Piers when he calls down the God of War, Ares himself. Piers believes Cat is dangerous to them all, and wants her gone. Sadly he does not understand the level of her strength or the amount of influence the Gods have had not only in creating her life, but in molding it. Cat is truly the chosen one and Griffin is her soulmate. They can not be parted and will not be, especially since she is pregnant.
Getting past Piers betrayal is a true test, but they must for the final battle is still ahead of them. The only person Cat fears is her mother. Now she must somehow defeat her and free her country combining all three nations to save the people of the dimension.
I love this series. I received the first book in a bag at Fresh Fiction's annual fundraising event, Readers & 'Ritas. One of the other ladies helping pack bags for the guest said that she had just started it and it was real good. So I read it and wow if she wasn't right. How had I missed this author, then I discovered it was her first book. So I requested the second book for review and reviewed them both. I have been waiting for HEART OF FIRE and I was not disappointed.
Amanda Bouchet has superb world-building skills, character development, and story writing. Her blend of ancient Gods and the world so in need to the hero is amazing. Plus the love story is there and strong, but it does not take away from the fantasy aspect of the book. HEART OF FIRE has love and loyalty, but it is not a romance per se, it is a fantasy with a strong female lead and her equally strong male partner/husband. Yes, she is chosen, yes, she is powerful, but they are stronger and great rulers together. You can't help but love Griffin from the moment you meet him and watching them grow as a couple has been wonderful.
I believe this was supposed to be a trilogy, but I hope I'm wrong. At least maybe, we can get some updates about Cat and Griffin from time to time. Most importantly I trust that Amanda Bouchet will be able to bring us more great stories, in more fabulous worlds. We have so much to look forward to with this author.
SUMMARY
The riveting conclusion to the Kingmaker Chronicles, available January 2018!
Who is Catalia Fisa?
With the help of pivotal figures from her past, Cat begins to understand the root of her exceptional magic, her fated union with Griffin Sinta, and Griffin's role in shaping her destiny.
Only Cat holds the key to unlocking her own power, and that means finally accepting herself, her past, and her future in order to protect her loved ones, confront her murderous mother, and taking a final, terrifying step—reuniting all three realms and taking her place as the Queen of Thalyria.
What doesn't kill her will only make her stronger...we hope.
---
What do you think about this review?
Comments
No comments posted.

Registered users may leave comments.
Log in or register now!