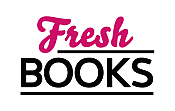 Jump into Autumn with these great books out in October!
"It was always about the children"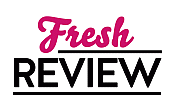 Reviewed by Monique Daoust
Posted January 2, 2018

Virginia Troy could not believe that her friend Hannah Brewster had committed suicide after setting her cabin on fire. Hannah, an artist who had some paintings stashed in the basement of Virginia's gallery, might have seemed a bit unstable, but would she have gone that far? What had troubled Virginia is that Hannah believed she might have seen Quinton Zane. Zane was the leader of the cult where Virginia and her mother lived; Virginia's mother died in a fire set by the deranged Zane, but Virginia, along with some other children, was saved. Zane supposedly died twenty two years before, but what if he isn't? Virginia searches for the kind police officer who had rescued her all those years ago; Anson Salinas now has a PI firm with his three sons, also escapees from the inferno. Virginia needs to know what really happened to Hannah, Anson's son Cabot Sutter is on the premises when Virginia relates her story, and jumps at the opportunity. But uncovering the mystery of Hannah's death is only the tip of the iceberg.
PROMISE NOT TO TELL is a suspense novel that has nearly as many layers as there are characters, where past and present meet at unsuspected intersections; so many people have so many secrets. PROMISE NOT TO TELL is not fast-paced, and yet my attention never strayed, because there is always something happening, every character matters; everything matters! I thought the romance between Virginia and Cabot was rather "convenient", but they had real chemistry, the "get" each other right away because of their shared history, and they have found someone from whom they did not have to hide they many serious personal issues, so the fact that the PI and his client fall for each other didn't bother me; they were really great together. Jayne Ann Krentz has written a very compelling and extremely well- plotted story, which did not follow the usual script for a "cult story", featuring exceptionally well-drawn characters all-around.
PROMISE NOT TO TELL stands so well on its own that I had not realized that it was part of a trilogy; this was brought to my attention towards the fabulous ending. There was the resolution of Virginia's quest, but also some sort of closure for Cabot, Virginia, as well as some other characters. However, the underlying story arc will continue in the next book, which should prove to be as riveting as PROMISE NOT TO TELL.
SUMMARY
A broken promise reveals a terrifying legacy in this electrifying novel from the New York Times bestselling author of When All the Girls Have Gone.
A painter of fiery, nightmarish visions throws herself into the sea—but she'll leave some of her secrets behind...
Seattle gallery owner Virginia Troy has spent years battling the demons that stem from her childhood time in a cult and the night a fire burned through the compound, killing her mother. And now one of her artists has taken her own life, but not before sending Virginia a last picture: a painting that makes Virginia doubt everything about the so-called suicide—and her own past.
Like Virginia, private investigator Cabot Sutter was one of the children in the cult who survived that fire...and only he can help her now. As they struggle to unravel the clues in the painting, it becomes clear that someone thinks Virginia knows more than she does and that she must be stopped. Thrown into an inferno of desire and deception, Virginia and Cabot draw ever closer to the mystery of their shared memories—and the shocking fate of the one man who still wields the power to destroy everything they hold dear.
---
What do you think about this review?
Comments
No comments posted.

Registered users may leave comments.
Log in or register now!