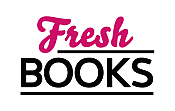 Jump into Autumn with these great books out in October!
"A fascinating and enthralling novel!"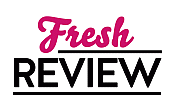 Reviewed by Danielle Dresser
Posted December 31, 2017

As an innocent adolescent dare, the four Gold siblings decide to visit a so-called traveling mystic woman who claims she can tell the day someone will die. Each sibling, dutiful Varya, obedient Daniel, rebellious Klara, and naive Simon, are both haunted and exhilarated by what she tells them, and the mystic's words will shape the rest of their lives.
Klara and Simon escape their stuffy upbringing on Manhattan's Lower East Side, fleeing to the free-spirited and exciting San Francisco. Klara develops her love of magic, taking after her namesake great-grandmother, and attempting her death-defying feats and skillful sleight of hand tricks, eventually hitting it big in Las Vegas. Shy Simon slowly comes out of his shell, thriving in the Castro district, discovering love for the first time, and becoming a graceful dancer. Back home, Varya and Daniel stay close to family, growing resentful, and taking care of their mother who feels abandoned after her youngest children have left. As they grow older, they think they are the responsible ones, continuing with school and abiding by their parents' wishes. Varya eventually becomes a dedicated researcher, with more secrets than anyone in their family every realizes. Daniel, an army doctor in a post 9/11 world on suspension from his duties, has to come to terms with his career as he gets older.
When tragedy strikes, they all wonder, was this what the mystic meant, all those years ago? Told in alternating narratives between each sibling, they each have to decide if their lives are unfolding because of, or in spite of, what the psychic told them that fateful day, when they were still children.
Chloe Benjamin's THE IMMORTALISTS is a beautifully written novel, exploring family dynamics through four distinct and interesting siblings. Starting on New York's Lower East Side, and travelling across the country, THE IMMORTALISTS has a distinct, haunting feeling that brings Varya, Daniel, Klara, and Simon to life. Each one tells his or her story in gorgeous detail, leaving readers wanting more. The way each character comes to terms with his or her life is both bewildering and satisfying, making each one a fully realized and developed person. I felt like I could see every scene, and relate to the things they were trying to deal with at every turn in their life. THE IMMORTALISTS, with aspects of magical realism sprinkled throughout, is a fascinating and enthralling novel, told with great care and aplomb by Chloe Benjamin.
SUMMARY
A dazzling family love story reminiscent of Everything I Never Told You from a novelist heralded by Lorrie Moore as a "great new talent."
If you knew the date of your death, how would you live your life?
It's 1969 in New York City's Lower East Side, and word has spread of the arrival of a mystical woman, a traveling psychic who claims to be able to tell anyone the day they will die. The Gold children—four adolescents on the cusp of self-awareness—sneak out to hear their fortunes.
Their prophecies inform their next five decades. Golden-boy Simon escapes to the West Coast, searching for love in '80s San Francisco; dreamy Klara becomes a Las Vegas magician, obsessed with blurring reality and fantasy; eldest son Daniel seeks security as an army doctor post-9/11, hoping to control fate; and bookish Varya throws herself into longevity research, where she tests the boundary between science and immortality.
A sweeping novel of remarkable ambition and depth, The Immortalists probes the line between destiny and choice, reality and illusion, this world and the next. It is a deeply moving testament to the power of story, the nature of belief, and the unrelenting pull of familial bonds.
---
What do you think about this review?
Comments
1 comment posted.
Re: A fascinating and enthralling novel!

A moving company Elkhart, IN
loved this book so much they are still in awe.
(Anna Sanders 9:12am July 24)
Registered users may leave comments.
Log in or register now!