"Sexy vampires at their best."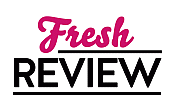 Reviewed by Annetta Sweetko
Posted December 26, 2017

Sophia Daring is a reporter who is sent to a cemetery to meet one of her contacts only to come upon a horrible murder scene, a woman completely drained of blood. Hours later after being practically grilled by the police a knock comes to her door and the deep voice claiming he is with the police and needs to ask her question. She opens the door to a dream ... or possibly a nightmare.
Zane York is a former cop who is on a mission to make sure that the Dalakis brothers, who he knows are vampires, aren't killers he suspects them to be. Knowing these men very well he soon realizes that the clues add up to the brothers being framed. With the gorgeous, disbelieving woman by his side, Zane works to find the truth.
ETERNAL BROTHERS will have you enthralled with the first chapter and amazed by the last. Author N.J. Walters takes us back into her "Dalakis" world and what a wicked web she wove in this offering. Sophia and Zane are amazing. Their chemistry is out of this world, but with Zane you know that something is holding him back. You will have to read this book to know what it is but it will have you wondering if love would be enough to overcome his past? But really, come on, it's N.J. Walters, of course it will, but getting there is really more than half the fun.
The danger comes from multiple places and I really can't go into that any more deeply than to say sometimes the deeds of the past do come back to bite you. And bite them it does!
Something I have noticed lately; a number of authors have added a little subplot or second romance into their storylines. In ETERNAL BROTHERS, Sam Cassidy, the human ex-policeman who is now working with the Dalakis family as their daytime security, finds himself in love. Blythe Nixon is an intriguing mixture of sweet and prickly, with a story that will touch your heart. And Sam can have his happily ever after ... if he can get her to trust him.
If you are looking for a couple of steamy yet sweet romances, sexy vampires, gutsy humans, danger, action, intrigue with good and evil characters you can love and hate, then ETERNAL BROTHERS is just what you need.
SUMMARY
Book Four in the sizzling Dalakis Passion vampire romance series by New York Times and USA Today bestselling author N. J. Walters!

When an anonymous late-night tip sends reporter Sophia Daring to the cemetery, she isn't prepared for what she finds there—a grisly murder scene and the body of a woman completely drained of blood. Sophia's never been scared off a story before, but this time all the clues point to one disturbing conclusion: this was the work of the mysterious and dangerous Dalakis brothers. And just as unsettling for the fiercely independent Sophia is the irresistible pull of the stranger also working the case, the sensually compelling Zane York.

A ex-cop, Zane has made it his personal mission to prove that the secretive Dalakis family are powerful vampires and ruthless killers. But when his investigation takes him to New Orleans and their latest victim, he begins to suspect that the Dalakis are being framed by an enemy as dark and mysterious as they are. And even as he struggles with his doubts about the family, there's no doubt about his hungry response to the hauntingly beautiful Sophia. He knows he must make her his own, whatever the cost.

As the smoldering chemistry between Sophia and Zane ignites in a delirious haze of passion, they will find themselves immersed in the Dalakis family secrets and the trail of murder that leads to their door. And as their fears and suspicions war with an unquenchable desire, she and Zane will discover that a secret from the past may pose the deadliest threat yet . . .
---
What do you think about this review?
Comments
No comments posted.

Registered users may leave comments.
Log in or register now!