"An amazing werewolf adventure!"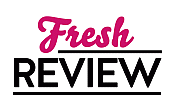 Reviewed by Annetta Sweetko
Posted December 26, 2017

Gaby for years has been exploited by the government group, Project Sabertooth. She is a WOLF CHARMER, and through her, they have been able to use animals to assassinate criminal targets. She controls them and she hates that she is forced to do this to the animals. However, with the company's latest acquisition she believes she just might be able to escape.
Steele is a Team Greywolf operative, but he is also the brother of the king and a prince who must fulfill his family duty. He promises after one more mission he would do what he must. Only now he is captive and can't remember who or what he is. He does see Gaby as a very attractive woman and he falls hard. Problem is with amnesia he doesn't know she is an ancestral enemy; he remembers nothing of that world. Too bad his heart and the law are caught in a trap.
WOLF CHARMER is a story that will keep you glued to the pages. You are introduced first to Steele with the king laying down the law for him to do his duty, then to Gaby and find out her situation with the black ops project. From there you will find yourself engulfed in this amazing world and cheering for this couple, booing the bad guys and wondering how it was even possible to get a happily ever after ending. I loved Gaby and Steele is perfect for her and though there is much against them love finds a way. Some of the action includes for the king's mate, the "oath breaker" royal the kings wants Steele to marry, the project people who don't want to lose their animal charmer and the wolf man ... as you can see the action keeps rolling. I loved that the leader Rylee Greywolf was there to accept Gaby and help and support them in any way that she could. Of course, she didn't want to lose Steele as an operative nor did she want to have the council have Greywolf disbanded.
If you want an amazing read with a sexy werewolf, an amazingly brave charmer, a sweet and steamy romance, diverse action, danger from various fronts and a world that is entertaining to visit over and over, then get your hands on WOLF CHARMER.
SUMMARY
Gaby, a wolf charmer, can command animals to do her bidding. Exploited by Project Sabertooth, a black government group that uses animals to assassinate criminal targets, she dreams of escape.
Prince and brother to the king, Steele is an operative for Team Greywolf. The king demands he quit and take a proper alpha mate. Reluctantly, he promises to return after one more mission and carry out his royal duty.
Steele survives near death, but is captured by Project Sabertooth. Suffering from amnesia, he partners with Gaby, not knowing they are ancestral enemies. Their chemistry is instant. Lycan society abides by the Edict of Segner 1590, the execution of wolf charmers, people who can expose their kind. However, Steele has no memory of such a law, and falls hard for the attractive brunette with beguiling green eyes. Danger from Project Sabertooth, werewolf hunters, and werewolves hell bent on killing the last wolf charmer foils any chance Steele and Gaby ever have to be together.
---
What do you think about this review?
Comments
No comments posted.

Registered users may leave comments.
Log in or register now!