"Intense, wickedly twisted, amazing read."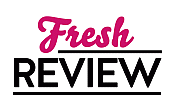 Reviewed by Annetta Sweetko
Posted December 26, 2017

Virginia Troy has finally gotten her life back together, after the horrible near-death experience in a cult. Her time there ended when the leader, Quinton Zane, set fire to the whole compound with children locked in a flaming barn. Back with her grandmother, she took on a PROMISE NOT TO TELL persona as the older woman wanted.
Now as an art gallery owner, who was one of her artists was also a member of that cult and painted disturbing work of that horrible final day and now everyone believes she set fire to her cabin and committed suicide. Virginia doesn't believe it and goes to the one man she believes will help her. Anson Salinas the cop who had used his own car to rescue the children and even took into his home three of the boys who had no one to go.
Cabot Sutter is one of those boys and the moment he sees Virginia he knows he must help her find the truth about her friend's death. Little does he know that doing so will bring even more people out of the woodwork who have mayhem in mind. Struggling to find the truth, they also realize that there is more than just a past that they have in common, an attraction that could mean an amazing future is there too.
PROMISE NOT TO TELL is an intense, wickedly twisted, spine-tingling read. Virginia and Cabot are an amazing couple who are perfect for each other. This couple has the past in common but, because of that, they also have an understanding for each other emotionally that no one else could match. Adding to the drama is that for Cabot his long-lost relatives are coming out of the woodwork and he finds he has no choice but to deal with them on top of everything else. One of the things I love most about reading anything by author Jayne Ann Krentz; her characters are flawed and real, have panic attacks, sometimes do things without thinking, but are involved in a number of everyday dramas. OK ... a millionaire grandfather, a young cousin who suddenly shows up, a lawyer who wants to con you out of an inheritance ... yep everyday situations. But every time I read one of Ms. Krentz's books I feel closer to her characters because they aren't perfect and I find reading the stories just that much more enjoyable.
I always play detective when reading a mystery such as this and I have to admit I only got half of the bad guys figured out. There are a number of twists that will have your mouth drop open as you read, because you never see them coming.
You have got to read PROMISE NOT TO TELL by Jayne Ann Krentz to see if you can solve the mystery, while enjoying the romance, relationship between the couple and the man who became his father as well as the other quirky (and sometimes good and sometimes sneakily bad) characters they meet up with.
SUMMARY
A broken promise reveals a terrifying legacy in this electrifying novel from the New York Times bestselling author of When All the Girls Have Gone.
A painter of fiery, nightmarish visions throws herself into the sea—but she'll leave some of her secrets behind...
Seattle gallery owner Virginia Troy has spent years battling the demons that stem from her childhood time in a cult and the night a fire burned through the compound, killing her mother. And now one of her artists has taken her own life, but not before sending Virginia a last picture: a painting that makes Virginia doubt everything about the so-called suicide—and her own past.
Like Virginia, private investigator Cabot Sutter was one of the children in the cult who survived that fire...and only he can help her now. As they struggle to unravel the clues in the painting, it becomes clear that someone thinks Virginia knows more than she does and that she must be stopped. Thrown into an inferno of desire and deception, Virginia and Cabot draw ever closer to the mystery of their shared memories—and the shocking fate of the one man who still wields the power to destroy everything they hold dear.
---
What do you think about this review?
Comments
1 comment posted.
Re: Intense, wickedly twisted, amazing read.

Wowsers. Thanks for the review, I think. Scary.
(Kathleen Bylsma 3:31pm January 2)
Registered users may leave comments.
Log in or register now!