"He has to come back to save her but will she forgive him?"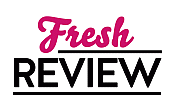 Reviewed by Annetta Sweetko
Posted December 26, 2017

Harrison Tate, a former thief, now makes a living as a retrieval expert. Tracking down stolen art for the proper owner and getting them back by whatever means necessary. At one of these moments, he walks into a murder scene and finds himself as THE PRETENDER when he must do what he can to protect the woman who is being accused of the murder.
Gabrielle Wright might be estranged from her wealthy family, but the last thing she would do is kill her own sister. She walks in to find her dead but the fact that some of the surface area is mysteriously wiped clean leaves doubt. There is only one person who seems to believe her, but can Harrison help her prove it. His return is the most dangerous thing he has ever done -- not physically but to his heart. It certainly had plans of its own when it comes to Gabby. His biggest worry is will she forgive him for his deception?
THE PRETENDER is a unique, intriguing read. Harrison is a thief, but this professional knows right from wrong, and he knows Gabby is innocent, so he returns to help her prove it. The reader knows that Gabby didn't kill her sister and following the way author HelenKay Dimon leads us along to the solving of the murder is very well done. I always love to play detective, but there are a number of twists and turns that lead you off the path before bringing you back aa again. If you add in the sparks that fly between Gabby and Harrison, even though they both tried to fight it, as this was just not a good time to fall for someone, and you have a read that is hard to put down.
If you want a mysterious man who falls for a woman with secrets of her own, a murderer, a rather dysfunctional family, with a steamy romance that heats up the pages then THE PRETENDER is just what you need.
SUMMARY
They say it takes a thief to catch a thief, and Harrison Tate is proof. Once a professional burglar, he now makes a lawful living tracking down stolen art. No one needs to know about his secret sideline, "liberating" artifacts acquired through underhanded methods. At least until one of those jobs sees him walking in on a murder.
Gabrielle Wright has long been estranged from her wealthy family, but she didn't kill her sister. Trouble is, the only person who can prove it is the sexy, elusive criminal who shouldn't have been at the island estate on that terrible night. She's not expecting honor among thieves—or for their mutual attraction to spark into an intense inferno of desire.
Under the guise of evaluating her family's art, Harris comes back to the estate hoping to clear Gabby's name. But returning to the scene of the crime has never been riskier, with their hearts and lives on the line.
---
What do you think about this review?
Comments
No comments posted.

Registered users may leave comments.
Log in or register now!