"Charming Christmas Treat Not To Miss"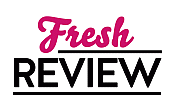 Reviewed by Kristen Donnelly
Posted November 29, 2017

Holiday | Romance Holiday | Romance Historical
It's odd, I can't lie, to read a Christmas book in the blazing August sun, so it usually takes a pretty exceptional one to get me in the mood for snow and pine- scented things. This anthology did just that.
My personal favorite was Megan Frampton's "No Groom At The Inn" because I adore house party stories, anything with fake relationships, and also happen to be in the middle of reading her entire catalog.
Lorainne Heath and Lisa Kleypas' entries will also delight any fans of theirs. They fit into existing universes, but I read them both as a stand alone since it had been a while since I read the series. I'm awful for details of historical romance novels, instead of remembering the feeling I had while reading it rather than who the hero and heroine were, so the delight of that is that I'm frequently re-introduced to characters all over again! The downside is that I can't quite guarantee you that they're perfect additions, but I found them both lovely.
The final book is from a new-to-me author, Vivienne Lorent. I love a good scientist in a story and this one delivered perfectly. I'm told the series from which this springs is finished, so I'm excited to burn through it in the upcoming winter months.
For anyone who loves novels as part of their "getting in the spirit of Christmas" traditions, this is a great read and highly recommended.
SUMMARY
Romance stars Lisa Kleypas, Lorraine Heath, Megan Frampton, and Vivienne Lorret prove in this collection of stories that love is the most magical during Christmas…
"I Will" by Lisa Kleypas
To be reinstated into his father's will, Andrew, Lord Drake, must court a respectable woman-his friend's spinster sister, Miss Caroline Hargreaves. After he blackmails Caroline into helping him, the charade begins-but is it really a charade once love takes hold of their hearts…?
"Deck the Halls With Love" by Lorraine Heath
Alistair Wakefield, the Marquess of Chetwyn, devastated Lady Meredith Hargreaves when he proposed to another. But when he becomes free to pursue her, it's too late for she's on her way to the altar….. As Christmas approaches, Chetwyn vows to lure Lady Meredith back into his arms.
"No Groom at the Inn" by Megan Frampton
James Archer detests his mother's matchmaking ways. When ordered to attend a Christmastime house party filled with simpering maidens, he produces a fiancée-Lady Sophronia Bettesford. James and Sophronia pretend to be in love for one month. But their pact soon turns into love.
"The Duke's Christmas Wish" by Vivienne Lorret
To the Duke of Vale, science solves everything-even marriage. When the impulsive Ivy Sutherland makes him question all of his data, he realizes that he's overlooked a vital component in his search for the perfect match: love.
---
What do you think about this review?
Comments
No comments posted.

Registered users may leave comments.
Log in or register now!