"Amazing, heart touching, intriguing finale!"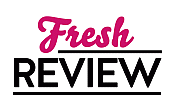 Reviewed by Annetta Sweetko
Posted November 13, 2017

Denver Jones had not forgotten Noni but had left her to pro protect her from those he knew were coming after him. How would he know that a number of TWISTED TRUTHS would bring her her back into his life and into the danger he tried so hard to keep from her.
Noni's friend died of an "overdose" and her little daughter was kidnapped by the man who had been named as the father. But, Noni wants the baby back as she was named the guardian and there is only one man she can think of that could possibly help. The only way she knows to find Denver is to post on the internet a picture of them and wait for him to contact her. Little does she know that one picture would cause one big dangerous storm to blow her way and just might get her and Denver killed.
TWISTED TRUTH is mind-blowing with the twists and turns given to us by author Rebecca Zanetti. The brothers, Ryker, Heath and Denver have been on the run since they were kids with Sheriff Cobb and the nutcase Dr. Madison on their heels. This is their finale and, though it is sad to see the end of the Blood Brothers, they deserved this book. I adored all these guys and had wondered about Noni as she was mentioned frequently in the previous books. She is the perfect match for Denver who has been holding a lot of blame on his shoulders, but his heart is definitely in the right place. It's with her and with the brothers of his heart. One of the things I love about Ms. Zanetti's books is that though her characters are often enhanced in one way or another they also have normal wants, desires, fears, and guilt, they just want to belong and live "normal" lives. Or as close to normal as they can possibly get.
Some of the things they must do to protect themselves, the little baby who becomes Denver and Noni's, the added "family" of the Dean brothers, their wives and those in the compound in Montana, will have you glued to the pages. Some of the truths were a surprise, which I can't go into as they would be spoilers. Some of the other things that came to light, as a faithful reader of this series and the previous Sin Brothers series, I had come to expect, but to see them in print still had my jaw dropping open. I always wonder, how in the world writers of Ms. Zanetti's caliber keep coming up with these twists, I am just thrilled that she does.
If you are like me and love books that portray family (of blood and of the heart) who have each other's back, no matter what happens or what they have to face. Men who know how to love and women who are their other half, who actually make their men stronger yet turn them to mush. If you want romance, danger, intrigue and a happy ending for people who deserve it, then get your hands on TWISTED TRUTH!
SUMMARY
You can't escape the past . . .
Noni is desperate. Her infant niece has been kidnapped, and the only person who can save her is a private detective with too many secrets to count--and more enemies than he can name. A man who walked away from Noni without any warning a year ago, a man who broke her heart. But with Talia's life on the line, Noni needs his help now more than ever--and this time, she won't take no for an answer . . .
The moment Denver Jones sees Noni, the memories come rushing back. The fire in her eyes. The determination in her voice. The danger of having her in his life. Denver had to push her away once, but now with vicious criminals threatening Noni and her niece, he'll do whatever it takes to protect them. But enemies from his past are circling, and they'll use anything--and anyone--to get to Denver.
With twists and turns that will blow you away, TWISTED TRUTHS is sexy, action-packed suspense at its very best from New York Times bestselling author Rebecca Zanetti.
---
What do you think about this review?
Comments
1 comment posted.
Re: Amazing, heart touching, intriguing finale!

Oh my goodness. Rebecca's done it again. Thanks for the
review.
(Kathleen Bylsma 4:41pm November 14, 2017)
Registered users may leave comments.
Log in or register now!