"Weylyn's life isn't an ordinary one...."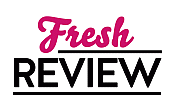 Reviewed by Debbie Wiley
Posted November 12, 2017

Weylyn Grey's life has never been what one would call ordinary. From his very first breath of air, Weylyn affected the weather itself as snow began to fall and continued to fall until 6 inches were on the ground. This wouldn't be the first or the last time that the weather was affected by Weylyn. Orphaned and subsequently raised by wolves, Weylyn lives a unique life and BEASTS OF EXTRAORDINARY CIRCUMSTANCES is his story as told by those who briefly experience some of the strangeness that surrounds Weylyn.
Told through snippets from other characters, BEASTS OF EXTRAORDINARY CIRCUMSTANCES threads its way through Weylyn's life. At first, I found the change in narrators a bit disconcerting, particularly since I wasn't overly fond of some of the early narrators of the story.
Surprisingly, Mary Penlore is my least favorite narrator and yet she's the love of Weylyn's life. I love the magic surrounding their romance but their early exploits left me shaking my head in frustration. Soon, however, we meet Lydia Cramer and Mrs. Meg Lowry, two of my favorite characters in the storyline. It was only by seeing Weylyn through their eyes that I began to truly like Weylyn.
I love the animals that weave in and out of the storyline of BEASTS OF EXTRAORDINARY CIRCUMSTANCES. From Merlin the magical pig to Matilda the talking raccoon, the animals provide a sense of wonder and magic to the story. However, Ruth Emmie Lang doesn't hesitate to show the darker, harsher side of nature as we clearly see with the wolves and the bees. Regardless, the scene with the fireflies will stay with me for a long time as that sense of wonder is so well executed by Ruth Emmie Lang.
It's hard to characterize BEASTS OF EXTRAORDINARY CIRCUMSTANCES as it has magical realism, romance, and quite a bit of fantasy in it. The strength of the relationships and the reader's investment in the believability of those relationships is what makes BEASTS OF EXTRAORDINARY CIRCUMSTANCES work. If you love magical realism, don't hesitate to give Ruth Emmie Lang's BEASTS OF EXTRAORDINARY CIRCUMSTANCES a try.
SUMMARY
Finding magic in the ordinary.
In this warm debut novel, Ruth Emmie Lang teaches us about adventure and love in a beautifully written story full of nature and wonder.
Orphaned, raised by wolves, and the proud owner of a horned pig named Merlin, Weylyn Grey knew he wasn't like other people. But when he single-handedly stopped that tornado on a stormy Christmas day in Oklahoma, he realized just how different he actually was.
That tornado was the first of many strange events that seem to follow Weylyn from town to town, although he doesn't like to take credit. As amazing as these powers may appear, they tend to manifest themselves at inopportune times and places. From freak storms to trees that appear to grow over night, Weylyn's unique abilities are a curiosity at best and at worst, a danger to himself and the woman he loves. But Mary doesn't care. Since Weylyn saved her from an angry wolf on her eleventh birthday, she's known that a relationship with him isn't without its risks, but as anyone who's met Weylyn will tell you, once he wanders into your life, you'll wish he'd never leave.
Beasts of Extraordinary Circumstance tells the story of Weylyn Grey's life from the perspectives of the people who knew him, loved him, and even a few who thought he was just plain weird. Although he doesn't stay in any of their lives for long, he leaves each of them with a story to tell. Stories about a boy who lives with wolves, great storms that evaporate into thin air, fireflies that make phosphorescent honey, and a house filled with spider webs and the strange man who inhabits it.
There is one story, however, that Weylyn wishes he could change: his own. But first he has to muster enough courage to knock on Mary's front door.
---
What do you think about this review?
Comments
No comments posted.

Registered users may leave comments.
Log in or register now!