"Newest installment in Eve Duncan series is a winner."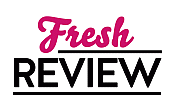 Reviewed by Sandra Wurman
Posted November 9, 2017

Take a mystery complete with scenes that conjure up supernatural feelings, add a healthy dose of paranormal talents and a dash of yummy attraction and you have a recipe for the next fabulous installment in the Eve Duncan series by Iris Johansen. MIND GAME is an assault on your rational instincts -- a true case of suspended belief.
Welcome to the world of Eve Duncan, forensic scientist extraordinaire and her team of friends and family if MIND GAME is your first book of this series. Don't worry Iris Johansen makes sure you have all the necessary tools and facts to navigate this new tale. Eve Duncan and Joe Quinn, ex-SEAL and current police officer, adopted Jane when she was ten. With their son Michael, now two, Eve, Cara, Joe, Jane, and Michael are a wonderfully close family. Albeit perhaps a bit unconventional but who said what is normal. Love makes a family and these folks have it in spades.
Jane gets visions, not often but compelling and she records them through her sketches. That's how she meets Lisa. Now Jane is determined to keep Lisa safe. Seth Caleb is back in Jane's life, somewhat at least, and through Caleb Janes connection to Lisa has been strengthened.
Back at Loch Gaelkar Jane is once again thrust into MacGuff and Jock's world looking for Cira's treasure. The big question has always been in what form is this treasure hidden in the mist. But the search and its resources are unlimited. Jane's dreams involving Lisa follow her to Loch Gaelkar and somehow Jane feels perhaps Cira could be a help to find clues to Lisa's location and identity. Why is this Lisa reaching out to Jane?
So much going on and the storyline just gets more mystic and entangled with all the folks in Jane's life. Are you ready for an adventure of the mind and heart -- then look no further than MIND GAME.
As usual with an Iris Johansen, I feel compelled to be sparing with details. That would be unfair. I leave the joy of the discovery and voyage to you the reader. Suffice it to say -- MIND GAME is a real page turner and such fun.
As I read MIND GAME I realized it could have easily been titled Choices. At every twist and turn in this fight to live drama someone has to make a choice and in the aftermath learn how to live with their choices. Seth Caleb has spent his life getting past his label of demon given by all who knew him, pretended to love him with only two exceptions -- his sisters. Now Seth has only his younger sister Lisa. Their young lives were filled with angst and harshness. Seth did his best to keep Lisa safe and avoid her practicing any of the extraordinary talents she shared with him. One demon in the family was enough.
But there is one other person who has invaded Seth Caleb's life -- Jane MacGuire. Jane with a hellish childhood of her own is now finally part of a family.
MIND GAME is about manipulating people. Bad guy versus possibly good guys in an otherworldly battle of the wits. But it is a battle to the death and the odds seem stacked against Caleb, Lisa, and Jane. Enjoy.
SUMMARY
From the #1 New York Times bestselling author comes a new explosive thriller.
Mind Game takes Jane MacGuire back to Scotland where she continues her search for the treasure she's been chasing for years. But now she's being plagued by dreams of a girl in danger. Who is this girl, and what is she trying to tell Jane? And will Jane figure it out before it's too late—for her and the mysterious young woman? Things are further complicated when Seth Caleb comes back into Jane's life. This time he's the one in trouble, and Jane will find herself pulled unexpectedly into his world as she fights to save him.
With the adventure, intrigue, and explosive energy that Iris Johansen fans love, Mind Game is a high-octane thriller that readers won't be able to put down.
---
What do you think about this review?
Comments
No comments posted.

Registered users may leave comments.
Log in or register now!