"Intense heat, drama and truly swoony!"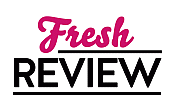 Reviewed by Patti Loveday
Posted November 9, 2017

ALWAYS RED by Isabelle Ronin is the second book in The Red book series. I read the first book CHASING RED and was an instant fan of this series. When I saw there was a second book, I knew I had to see how this love story ends. Ronin has written another hot, steamy, and fast-paced romance that is full of intense drama. A novel that is full of raw intense emotion that will have you hoping for the best but preparing for the worse. A real biter that will leave you second guessing until the very end.
Follow Red (Veronica) and Caleb as their relationship continues on another roller coaster ride of ups and downs that will leave you wanting more. I enjoyed reading the conclusion of this amazing love story and loved the surprises along the way. Caleb and Red share a love that is strong, true, and strengthened with each trial the outside world sends their way. A relationship that some can only dream of. I liked the character development in this book more so than the first and they seem to mature more in this novel. There is a more adult feel. Caleb and Red have managed to mend things from the Chasing Red novel and have a solid relationship. Even though they still have issues to work through, they stick together. Always trying and working on their relationship.
I had a book hangover with ALWAYS RED because I could not put it down and finished it in one sitting. I found this to be a great conclusion to this series with a writing style that is gripping, a true page-turner. I hope the author decides to write another novel in The Red series soon! I look forward to reading more from Isabelle Ronin.
SUMMARY
The international phenomenon with over 140 million reads
Tonight, I was going to save us both.
If he would let me.
"Red," Caleb whispered. "Do you know how I felt when you left me?"
I looked into his eyes. The emotion I saw in them, the intensity, and the tenderness filled up my throat.
"I felt ruined. There is anger, but every time I see you, my anger fades away. Because, Red, every time you break me apart, you put me back together. And I always come out better than before."
"So," he cupped my face, stroking my cheek with his thumb. "Ruin me."
---
What do you think about this review?
Comments
No comments posted.

Registered users may leave comments.
Log in or register now!