"A swoon worthy romance!"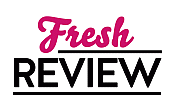 Reviewed by Patti Loveday
Posted November 9, 2017

CHASING RED by Isabelle Ronin is the first book in The Red book series and is a new adult romance novel. I knew after reading the first page this was going to be an emotionally intense read. Ronin has written this story with so much raw emotion and feelings that you can feel the intensity coming from the pages. This story is a lot to handle and in a good way. She has written a group of profound characters that all center around the main ones without losing track of the main characters or what is important to the overall story. They are a well- rounded group with some being funny, some stand out more than others, some are troubled, and some are just plain normal.
I like Veronica's character because she is tough and smart. While she is a little insecure at times, there are times that she is so raw and open it is easy to see who she really is inside and out. Then there is Caleb who is extremely easygoing and does not have a care in the world. He always has a smile on his face no matter what is going on around him. He lives alone in the big house and is also known as the sexiest boy in school.
Well, everyone but "Red" is drawn to him. He cannot control his immediate attraction to Veronica even though she shows no interest in him. The chemistry between the two make this a steamy read with lots of drama. They share a lot of banter and intense conversations that help to create an overall romantic read that is swoon-worthy. I read this book as quickly as possible because I had to know what was going to happen between the two. CHASING RED is simply remarkable! A truly unforgettable read that you will read again and again.
SUMMARY
Find out why millions of readers love Chasing Red
Chasing Red is the Wattpad phenomenon with over 130 million reads, and one million reads each week. Revised and with new original content, it will be published in two volumes, Chasing Red and Always Red. New readers and fans alike will fall in love with Red and Caleb—over and over again.
HER HEART MIGHT BE THE ONE THING HE CAN'T WIN...
When cynical straight-A college student Veronica "Red" Strafford gets kicked out of her apartment, notorious basketball player Caleb Lockhart offers her a place to stay. Intensely drawn to her, Caleb wants something for the first time in his life. But Veronica's painful past makes trusting difficult, and her heart might just be the one thing Caleb can't win.
They said she was going to be my ruin...then let her ruin me.
---
What do you think about this review?
Comments
No comments posted.

Registered users may leave comments.
Log in or register now!