"He comes home to help and finds love instead."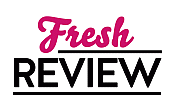 Reviewed by Annetta Sweetko
Posted November 6, 2017

Clayton East has come home to the family ranch, reluctantly, but his family needs him. This former Navy SEAL has got a number of problems to solve and on top of his father's health, cattle have been rustled, money is missing as well as their accountant. Just what next? THIS CHRISTMAS COWBOY HERO asks and everyone knows that is a question that you should never ask.
Abby Harper has been raising her brothers since she was 18. It's not an easy job but she never once dreamed of not keeping her family together. But now, she doesn't know what to do. One of her brother's, Brice, is in on the cattle rustling at the East Ranch. She offers to pay back but finds there is no way she can afford that. Thank goodness, Clayton believes in second chances and is willing to give the boy a job to work off the debt. Problem is he's not sure if it's for the boy or the gorgeous woman that's suddenly getting him in a giving mood.
THE CHRISTMAS COWBOY HERO is an outstanding read. It might have a Christmas theme but it can be read year round for the sweet romance and the interesting family life that is the Harper's and the East's. Author Donna Grant has a way of world-building that has you sitting right in the middle of the action. The dialogue, as well as the wisdom offered by the parents, will give you a good look at life be it with laughter, tears or maybe both. In no time at all, we have a good feel for these people, this town and this couple and are quickly turning pages to see what happens next. Between Clayton giving the boy the second chance, asking Abby for help with finding out where the money that was siphoned from their accounts could possibly be, her boss wanting the East Ranch account, the rustlers who want to keep her brother quiet ... there is a lot happening all done in a way that doesn't let readers down.
I will have to say that as smart as Clayton seemed to be about people, he didn't seem to realize that he had Abby hanging toward the end of the action, while he made plans. Sometimes men are a little dense, but his mother set him straight and the happy ending was saved.
If you love Christmas, sweet romance, family life, ranch life and just a really feel good read, then THE CHRISTMAS COWBOY HERO will fill the bill very nicely.
SUMMARY
New York Times bestselling author Donna Grant returns to Texas, where a small-town legend just might find the greatest gift of all. . .
'Tis the season for ex-Navy SEAL Clayton East to come home for the holidays—even if the mood at home is anything but festive. His father is ill. The East Ranch is in financial trouble. And now it's on Clayton, the prodigal son, to make sure his family doesn't lose everything.
Headstrong Abby Harper is like a mother to her younger brothers, who she's helped raise since she was a teenager. Keeping them in line is no small task while she's also working toward her college degree. And now that one of her brothers has been arrested for stealing cattle at the East Ranch, Abby is at her wits' end. But there is a silver lining: Clayton East. He believes in second chances, and is willing to give one to her brother this Christmas. Letting beautiful Abby—and the inescapable longing in his heart—off the hook, however, is a whole 'nother story. Could it be that the woman of this local hero's dreams has been back at home all along?
---
What do you think about this review?
Comments
2 comments posted.
Re: He comes home to help and finds love instead.

Love the review! Can't wait to read this!
(Sharlene Wegner 2:56pm November 7)
Hmmmm, sounds a bit convoluted. Thanks for the review.
(Kathleen Bylsma 6:21pm November 7)
Registered users may leave comments.
Log in or register now!