"The winter solstice is a time for crime"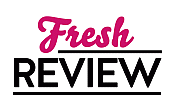 Reviewed by Clare O'Beara
Posted November 4, 2017

Cosy crime stories are frequently set around Christmastime. Maybe the tensions arise from the pressure to find gifts or to provide elaborate meals or relatives gathering who might be apart the rest of the year. YULETIDE HOMICIDE is set in Edendale, Illinois, as a Wiccan practising lady decides to celebrate Yuletide, her version of the holiday. Keli Milanni, a lawyer, is aware that other Wiccans live in town, but she prefers to be solitary rather than join a coven.
Keli has a boyfriend called Wes, who works as a photographer, but an old flame Mick arrives unexpectedly in town. Ice is on the ground and carol singers prepare for the festival. Keli doesn't want to get involved with Mick again, but it would be rude to ignore him at social events. Luckily Wes doesn't seem the jealous type. But a call from Mick one night leads to Keli discovering a dead man in a hotel lobby -- concealed under a Christmas tree.
As Keli's law firm had been looking into some matters for the deceased, Keli has an opportunity to investigate his letters, investments, and possible blackmail issues. The police are not sure if a murder was involved yet, but a blackmailer would not want his victim dead. Then Keli finds her house has been broken into and vandalised, meaning there was definitely more going on than met the eye. She tells her boss at the firm, but he just thinks she has an overactive imagination.
A few times during the intricate tale our harried heroine has to settle herself down, breathe deeply and think clearly. Some people might use meditation techniques and indeed this is what Keli does, with added accoutrements like a feather and candle. She does some chanting and invokes her earth goddess for guidance. So if you are not sure about reading a Wiccan Wheel Mystery series, don't worry, this one at least shows more vegan eating and meditation than casting spells or dancing in the woods. I found it harmless but I understand the theme might not be to everyone's taste. If you prefer you can just concentrate on the story of bad decisions, false friends, and too many boyfriends. Because even lawyers don't get everything right. Try YULETIDE HOMICIDE by Jennifer David Hesse for an interesting and diverse look at the winter festival -- and a time for crime.
SUMMARY
It's Christmas in Edindale, Illinois, and family law attorney Keli Milanni is preparing to celebrate the Wiccan holiday Yuletide, a celebration of rebirth. But this Yuletide someone else is focused on dying…
After years of practicing in secret, Keli has come out as a Wiccan to her boyfriend, and she feels like this Yuletide she's the one who's being reborn. But the Solstice is the longest night of the year, and Keli is about to stumble on a mystery so dangerous, she'll be lucky to make it to morning.
Paired with her unbearably stuffy colleague Crenshaw Davenport III, Keli goes undercover at a real estate company owned by mayoral candidate Edgar Harrison. An old friend of Keli's boss, Harrison, is being blackmailed, and it's up to her to find the culprit. But the morning after the company holiday party, Harrison is found dead underneath the hotel Christmas tree. The police rule the death an accident, but Keli knows better—and she'll risk her own rebirth to nab a missing killer.
---
What do you think about this review?
Comments
1 comment posted.
Re: The winter solstice is a time for crime

Sounds like a delightful book.
(Rosemary Simm 9:40pm November 9, 2017)
Registered users may leave comments.
Log in or register now!