"This leopard finds his mate, but, can he keep her?"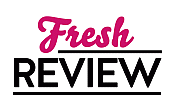 Reviewed by Annetta Sweetko
Posted November 1, 2017

Joshua Tegre is a leopard, working with others of his kind to clean up the world as they can. He's tough, even single-minded toward his goal until the girl next door shows her pretty face. He knows Sonia is hiding and it makes his LEOPARD'S BLOOD boil that anyone would hurt her.
Sonia Lopez has had a number of shocks throughout her life but Joshua tops them all. She is on the run from people who think she's dead but she still fears their reach. She, not too long ago, found out she is a leopard shifter when her cat forced her to shift to save her life. Now, just when she thinks she has her act together ... he shows up. Will the world she left and the one she is now living in collide and bring danger to her door and those of her friends? And what about the rumors about Joshua, can they be true?
LEOPARD'S BLOOD is book 10 of author Christine Feehan's Leopard People series and let me tell you it starts out with insta-lust and moves on to an explosive ending that no one could possibly see coming. Her characters, dialogue and the situations that bring them together or throw them at each other are always amazing and this book is right up there with the others. In this book we are taken back into the Louisiana swamp; a world that Ms. Feehan brings to such realistic yet vivid life.
I enjoyed the return of a number of other previous characters, remember Alonzo Massi (or his Russian name Fyodor Amurov) and his brother and cousins, as well as meeting some new ones. There are, of course, the ones you wouldn't want to meet anywhere and luckily the leopard's know how to take care of business.
The one thing that can be said for anything written by Ms. Feehan, her women have to be strong, kick-butt women to deal with the alpha men she creates. As a faithful reader of her Leopard series, as well as everything else she has written, I have watched Joshua and wondered where he would go and knowing the alpha's temperaments and bossiness ... who he would find. Sonia is exactly the right woman to handle what he dishes out. There might be a bit too much alpha going on and a little bit of forgiveness coming too quickly but that too is this author's style. There are times when the macho over possessive leopard's become a bit much and I am afraid that this book might have just had a bit too much sex for my taste but all in all another winning action packed read.
An added sub-plot to this book is the addition of Sonia's new friend Molly and her sweet romance with a local flirty cop. Molly is also on the run and that adds a number of tension-filled moments because she is such a sweetheart you don't want anything to happen to her.
If you want kick-butt characters, male and female; sweet and steamy romance; action; drama and suspense, then LEOPARD'S BLOOD is the book you want in your hands.
SUMMARY
#1 New York Times bestselling author Christine Feehan cuts straight to the heart of a man who stalks the shadows in an intoxicating Leopard novel.
Though he was born into a leopardís lair in the bayou, Joshua Tregreís fighting skills were honed in the rain forests of Borneo. Sleek and deadly, heís the perfect man to take over a crime syndicate back home in Louisianaís lush swamplands. His razor-sharp instincts give him an edge in the violent underworld he knows so well, but even the watchful leopard inside him isnít prepared for the threat that comes from the girl next door...
She is a woman who can create beauty out of thin airóand out of the ruins of her own life. The games that dangerous men play have taken their toll on her, but she is bent, not broken. And itís her fierce spirit thatís like a lure to Joshua, a temptation he canít resistóeven if it means bringing his true nature into the light...
---
What do you think about this review?
Comments
No comments posted.

Registered users may leave comments.
Log in or register now!