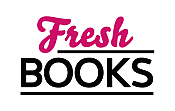 Yule Tidings -- Great Reads for December!
"Astoundingly complex characters, gritty, and unbelievably romantic"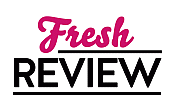 Reviewed by Monique Daoust
Posted October 28, 2017

Romance Suspense | Romance Contemporary
Cora Campbell who, along with her friend Haven, was rescued several months before from a terrible ordeal, has found a home with the Raven Riders Motorcycle Club. To earn her keep, while she ponders on her uncertain future, she starts babysitting widower Slider Evans' two sons: Ben, six and Sam ten. Cora is twenty-four, young, vibrant, and a sunny presence in the Evans household in spite of the horrors she has experienced. Since the death of his wife two years ago, Slider has been a shadow of his former self, he has not coped well, he fears his sons suffer from his attitude, and he appreciates more than he can say Cora's influence on his boys. When Slider asks Cora to become a full-time nanny, he realizes that having her so close all the time has reawakened feelings he had thought buried forever.
I had loved Cora from the moment she was introduced in the Raven Riders, and RIDE WILD has exceeded my expectations beyond my wildest dreams! Laura Kaye's subtle hand in her depictions of Slider and Cora is remarkable, especially taking into account that this all happens within an MC context. Ms. Kaye really shows us that those two unfortunate souls are broken; we feel their pain and commiserate with them, and appreciate, as much as they do, the second chance they are given. Cora is supremely resilient, and it's exactly what Slider needs; she is a lovely, adorable, gentle creature and she thrives on the love the boys give her. Slider cannot escape Cora's light either, and I marvelled at how Laura Kaye delicately wove those little moments together, slowly and surely, into a romance that is moving and entirely believable.
Slider is a gruff, physical man; Cora is more of a chipped diamond, and they are so right for each other, it hurts. Every character is superbly drawn, and Sam and Ben are irresistible, this from someone who often has doubts as to the necessity of children in romances, and they are as essential as Slider and Cora in the big picture. RIDE WILD is exceptionally well written, and I think the most nuanced characters Laura Kaye has ever penned. RIDE WILD is heartbreaking and genuinely heart-warming; funny and deep; gritty, and tender; wild and passionate, with a nail-biter of an ending. RIDE WILD is the book I really wished for and Laura Kaye delivered!
SUMMARY
Brotherhood. Club. Family. They live and ride by their own rules. These are the Raven Riders...
Wild with grief over the death of his wife, Sam "Slider" Evans merely lives for his two sons. Nothing holds his interest anymore—not even riding his bike or his membership in the Raven Riders Motorcycle Club. But that all changes when he hires a new babysitter.
Recently freed from a bad situation by the Ravens, Cora Campbell is determined to bury the past. When Slider offers her a nanny position, she accepts, needing the security and time to figure out what she wants from life. Cora adores his sweet boys, but never expected the red-hot attraction to their brooding, sexy father. If only he would notice her...
Slider does see the beautiful, fun-loving woman he invited into his home. She makes him feel too much, and he both hates it and yearns for it. But when Cora witnesses something she shouldn't have, the new lives they've only just discovered are threatened. Now Slider must claim—and protect—what's his before it's too late.
---
What do you think about this review?
Comments
1 comment posted.
Re: Astoundingly complex characters, gritty, and unbelievably romantic

Great review and thanks.
(Kathleen Bylsma 4:07pm October 31, 2017)
Registered users may leave comments.
Log in or register now!